Member: Forget the password?
Contact the .
Mission
To identify, research and discuss critical issues
To mobilize, energize and inspire ourselves and others to action
To work as individuals and in community for social justice
-



Help support the work of our organization with a tax-deductible donation:
Use this button to target your donation to the Common Sense Gun Solutions Fund:
Use this button to target your donation to the Melanie Shouse Memorial Advocacy Fund: or send a check (made out to Women's Voices) marked "Common Sense Fund" or "Advocacy Fund" (on the memo line) to:


Women's Voices
444 Clemens Ave
Kirkwood MO 63122




The Melanie Shouse Memorial Advocacy Fund has been established to honor the memory of one of our most effective members. Melanie was an active participant in Women's Voices' health care and environment focus groups, as well as in many other local, state and national initiatives. Contributions to this fund, which are tax-deductible, will be used to support Women's Voices' advocacy work for social justice.
Who We Are
We are a group of ardent, progressive St. Louis area women who finally got fed up.
We became so concerned about the direction of this country and where its priorities seem to be that we decided we must do something. From our frustration and determination, Women's Voices Raised for Social Justice was born.
We are the only multi-issue social justice organization in St. Louis that is not affiliated with a religious tradition. We partner with many other groups in our work, and we try not to re-invent the wheel. We study many different issues and take action for a variety of causes.
Our members are curious, creative, competent and caring.
We believe in doing something meaningful in support of our values, and we have great fun and camaraderie in doing so. If you would like to add your voice to ours, we welcome you to join us.
Next Meeting: Thursday, September 11, 2014
The Unraveling of our Reproductive Rights
Speaker:
Paula Gianino, president and CEO, Planned Parenthood
of the St. Louis Region and Southwest Missouri.
More ...
6:30 for coffee, 7:00 program
Ethical Society of St. Louis - 9001 Clayton Rd, 63117 (Directions)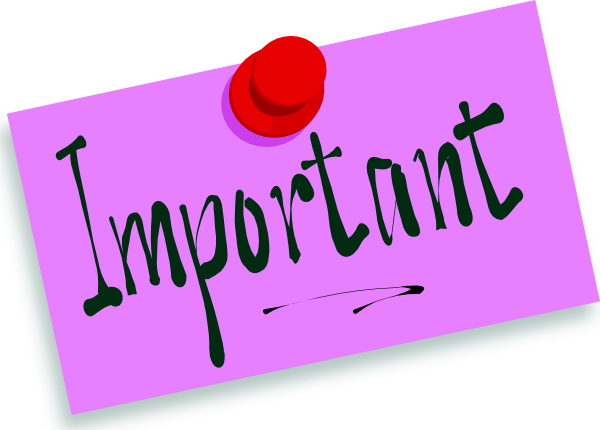 Reminder: Vote August 5

There are a number of primary races on the August 5 ballot. For more information visit:
http://www.sos.mo.gov/elections/2014ballot/

Women's Voices recommends voting NO on Amendment 5 and Amendment 7. See below for more information.

---
Court Rulings Differ on Subsidies Under the ACA
July 24, 2014


Contradictory court rulings issued July 21 on the Affordable Care Act are leaving millions of low- and middle-income people wondering whether federal subsidies for health care premiums will continue. Women's Voices is a member of Missouri Health Care for All, which issued this news release:

"Subsidies are critical to coverage for moderate-income Missourians"

Today, two federal Courts of Appeals issued rulings relating to the availability of Affordable Care Act tax credit premium subsidies for low- and moderate-income families purchasing health insurance in states like Missouri.

In a 2-1 split decision, a three-judge panel of the federal D.C. Circuit Court of Appeals ruled families should be denied these subsidies in states using a Federally Facilitated Marketplace, including Missouri. Just hours later, the Fourth Circuit Court of Appeals ruled unanimously that the subsidies should remain available to consumers in all states. Read more ...


---
A 21-Lock Salute ...
July 21, 2014


to members of the Campaign for Common-Sense Gun Solutions, who distributed 21 free cable gun locks to owners of firearms at the July 20 Back To School Store! Many thanks to Lt. Janice Bockstruck and Maj. Rochelle Jones of the St. Louis Metropolitan Police Department, who provided the locks and demonstrated how they should be used in order to keep kids safe. This event was the first in our "Lock It For Love" campaign, which focuses on gun violence as a public health problem.

---
"For the Sake of All" We Must Address Racial Disparities
July 18, 2014


A letter published in the July 4 edition of the St. Louis Business Journal from Women's Voices immediate past president Mary Clemons emphasizes the need for St. Louis to address racial disparities.

The June 13 issue of BizTalk explored the Top 25 Wealthiest ZIP Codes in St. Louis. I have no doubt the information on demographics and disposable income is helpful to business leaders who read your journal, but would like to point out that not one of those neighborhoods was in St. Louis - all were in communities surrounding the city.

A landmark, data driven, study conducted by Jason Purnell, assistant professor in the Brown School at Washington University (For the Sake of All: A report on the health and well-being of African Americans in St. Louis and why it matters for everyone) provides alarming facts: life expectancy in the predominantly black 63106 zip code north of downtown St. Louis, is 67 years while in the 63017 mostly white suburban zip code, life expectancy averages 82 years; 25% of African Americans in the city are unemployed; 1 in 10 drop out of school; 15 African American infants die per 1000 in the city compared with 5 white infants.

Why should the readers of the Business Journal be concerned? Lack of education and poor health result in reduced purchasing power and lower tax receipts. The study concludes that "using earnings alone, St. Louis loses $694 million to $1.5 billion".

Morally and economically (For the Sake of All, and for the sake of our businesses) it is imperative that we address the racial disparities in our community.


---
Women's Voices Opposes Ballot Measure
on Sales Tax Increase
July 12, 2014


Women's Voices members voted to oppose Amendment 7, a $6 billion sales tax increase for highway maintenance. Amendment 7 would result in a 3/4 cent sales tax for 10 years. The Missouri Department of Transportation will receive 90% of the money from the tax, while cities and counties will each get 5% of the tax.

This proposed sales tax unjustly shifts the burden for road construction from highway users like the trucking industry to Missouri consumers and working families. Those who benefit the least from Amendment 7, people of modest incomes who do less driving and pay a disproportionate share of their incomes toward sales tax, will bear the greatest burden of this regressive tax.

This is the largest tax increase in Missouri's history. The state/local sales tax rate in Missouri is already the 14th highest in the nation. Should Amendment 7 be approved, Missouri will have the 7th highest sales tax rate in the nation (ahead of states like New York, California, and Illinois).


---
Women's Voices Opposes Ballot Measure
on Right to Keep and Bear Arms
July 12, 2014


Amendment 5 would make the right to keep and bear arms in Missouri an "unalienable" right. It would reinforce the right of Missouri citizens to keep and bear arms, ammunition and accessories in defense of families and to protect themselves, their homes and their property. The amendment would acknowledge these rights as unalienable, and obligate Missouri officials to uphold these liberties against infringement.

"Our Committee members are against this proposal because the Second Amendment already gives permission for individuals to keep and bear arms, and our State Constitution already provides protections for the right to bear arms in defense of one's home, property and person," according to Carol Wofsey and Barbara Finch, co-chairs of the Campaign for Common-Sense Gun Solutions. "We believe that making this right unalienable is dangerous public policy and increases the likelihood that guns may fall into the hands of those who should not possess weapons."

On July 14, oral arguments will be heard in the Missouri Supreme Court on a lawsuit challenging the ballot summary language. More information at http://www.kansascity.com/news/government-politics/article679122.html.


---
Bursting with Pride at Annual Parade
June 30, 2014


Thanks to the 19 Women's Voices members and friends who marched in the St. Louis Pride Parade on Sunday, June 29. Kudos to Ann Ross for coordinating our group! Spectators along the route responded enthusiastically to our signs which had quotes from such wise and famous people as Dr. Seuss, Tennessee Williams and Alice Walker.

We Support Raising the Minimum Wage and
Protecting Workers' Rights to Organize and Bargain Collectively.

Click here to read our position on economic justice.


---
Study Reinforces Women's Voices Efforts
to Understand Impact of Health Disparities
June 3, 2014


During the past few years, many Women's Voices educational programs have focused on disparities: differences in health status, educational and housing opportunities and wealth between the "haves" and the "have nots." All of these were discussed at a four-hour forum titled "For The Sake of All" on May 30. The event was attended by two former Women's Voices presidents, Joanne Kelly and Mary Clemons.

The forum was held to release the findings of a landmark study about the health of African-Americans in the St. Louis area conducted by Jason Q. Purnell, assistant professor in the Brown School at Washington University. The study looked at how health is affected by education, income, neighborhoods, and access to resources.

"One of its most striking findings was in longevity," Clemons noted. "Life expectancy in the 63106 zip code, which is just north of downtown St. Louis and predominantly black, is 67 years. In the 63017 zip code, which is Chesterfield and mostly white, life expectancy averages 82 years."

The study makes a number of recommendations, including investing in quality early-childhood education, providing school health programs and mental health services, and improving neighborhood services in low-income areas.

The program featured four St. Louis leaders who have previously been featured at Women's Voices meetings: Chris Krehmeyer of Beyond Housing, Michael Sherraden of the Brown School at Washington University; Jamala Rogers of Youth Council for Positive Development, and Will Ross, M.D., from the Washington University School of Medicine.


---
Upcoming ...
September 11
Women's Voices Education Program
More ...
Quote of the Week
"Referring to those who argue that gun violence is caused by untreated mental illness rather than lax gun laws, Mr. Obama said, 'you know, the United States does not have a monopoly on crazy people.' "'It's not the only country that has psychosis,' he added. 'And yet, we kill each other in these mass shootings at rates that are exponentially higher than any place else. Well, what's the difference? The difference is that these guys can stack up a bunch of ammunition in their houses.' "
New York Times, 6.11.2014
Sign Language
Thumbs Up/Thumbs Down Awards
| | |
| --- | --- |
| | to the state of Missouri, the only state in the union that has declined to keep a prescription drug database, the primary tool the other 49 states use to identify people who acquire excess prescriptions for addictive painkillers and tranquilizers, as well as the physicians who overprescribe them. |
| | to the University City School District reversing its earlier decision and now allowing Normandy transfer students to stay in the district. |
| | to Gov. Jay Nixon for vetoing legislation allowing specially trained teachers to carry concealed guns in public schools saying the legislation would have jeopardized student safety. |
| | to Gov. Jay Nixon for vetoing legislation re-writing Missouri's payday loan laws describing the newly proposed limits as an industry-backed "sham" that fell short of "true reform." |
| | to St. Louis Public Schools and KIPP charter schools for partnering to open KIPP Victory, an elementary school. It will open August 7 in the district-owned Mitchell School that closed in 2008. |
| | to Missouri Gov. Jay Nixon, who vetoed the proposed 72-hour waiting period for abortions in Missouri. |
| | to the U.S. Supreme Court, whose members ruled, in a 5-4 decision, that certain private, for-profit businesses can use religious objections to opt out of a requirement in the Affordable Care Act to provide contraceptive coverage for their employees. |
| | to the Francis Howell School District for deciding to not let Normandy students who transferred last year stay in the district. |
| | to the University of Missouri Board of Curators which voted in favor of including gender identity and gender expression in their nondiscrimination policy. This policy change impacts employees and students at University of Missouri, Missouri University of Science and Technology, University of Missouri-Kansas City, and University of Missouri-St. Louis. |
Past Thumb Awards