Member: Forget the password?
Contact the .
Speak Out!
The Wimple Truth: Sister Ebo Is Right - Expand Medicaid
By Bunnie Gronberg - March, 2015
The following Letter to the Editor was published in the Jefferson County Leader on March 19, 2015.
"This old Catholic girl has never been so excited to listen to a nun as I was to hear Sister Antona Ebo on Feb. 28 at the Black History luncheon. Thank you, Leader, for calling attention to this fine event and for your reporting and photos in the March 5 edition.

Ever since listening to Sister Ebo, I've been pondering something she said about our moral obligations to those who need help: "You have no right to ignore your sisters and your brothers in need."

That's how I see the statewide effort to expand Medicaid to over 300,000 working poor in Missouri, approximately 10,000 of whom are in Jefferson County. This should be seen as a moral issue, not a political hacky sack. Unfortunately, it's evident that some legislators in the Republican leadership see it differently. They don't appear to see the desperate situation of hundreds of thousands of Missourians as a critical public health issue, or as a moral one. Halfway into the legislative session, they are refusing to allow debate on several bills from fellow Republicans that would reform and expand Medicaid. The Democrats are anxious to have this debate and to help move forward on Missouri solutions.

In the face of all the evidence provided in favor of Medicaid expansion from the Missouri Budget Project, the MO Hospital Association, the MO Chambers of Commerce,and religious organizations including the Archdiocese of St. Louis, and in the face of hundreds of letters, phone calls and testimonies all of our legislators have received asking them to expand Medicaid, the response from some vital Republican leaders has been to DO NOTHING.

I'm calling upon all of our state Republican Representatives and several Republican Senators who serve Jefferson County to ask your leadership WHY they are refusing to allow debate on this issue that concerns the working poor in this county. Ask leadership why they seem to be afraid to have the debate. Ask them to move forward on a Missouri solution to Medicaid reform and expansion. Tell them that by their refusal to even allow debate, THEY are making the issue a partisan one.

You might also remind them that an older and wiser Catholic sister with plenty of history under her wimple says that no one has a right to ignore people in need.

No one.


---
Is America Ferguson?
By Beverly Rehfeld - August 22, 2014


The following article by Women's Voices member Bev Rehfeld was published on her blog "Beverly's Notebook" on August 19.

On August 8 I celebrated my 85th birthday in the well-appointed Florida home of my brother and sister-in-law. I was toasted with good food, and music performed by my children, daughter-in-law grandchildren and nieces and nephews and their spouses.

I spent several days catching up on family news and family myths and stories. I marveled at how much children had grown and listened to what they wanted to do next.

That light-hearted atmosphere lasted until my grandchildren used their tweeters to tell us the news of the murder of Michael Brown gunned down on a small street in Ferguson. We left Florida on August 13 and I returned to my apartment in University City, about seven miles from Ferguson.

My apartment is in a retirement community where my neighbors include people who live independently and those who require daily care givers to assist them. I have become friendly with many of these care givers and my building's staff who live in and around Ferguson and I was anxious to talk with them.

Because I respect their intelligence and the understanding and kindness they show the people they serve I asked them to tell me what they could about Ferguson. I learned that the problems in Ferguson have been festering for a long time.

From our conversations I gathered a lack of accountability by public servant and office holder was a given, a part of daily life. When I asked them if they wanted to give me some examples of what they meant, this is what they told me.
"I nail the windows in my house shut for safety."
"I had a grandchild killed by a stray bullet while he was playing."
"Looting is not who we are."
"I've raised my son who is now a pastor in our Church and is a bus driver."
"I wish the noise would just stop and everybody would go home."
"My community is more stable because we are home owners not apartment dwellers."
From these general conversations with people, I found thatthere is a protectiveness about St. Louis, this State and our country. People seem to find it difficult to speak of problems. We attribute threats to our safety to the fault of others, to "outsiders,to "the press" while we do little to decry the dangerous break down of law and order we witness. We accept arrogance by local, state and national elected officials when they flaunt federal laws or make a mockery of this country and of the decency that has been a part of it and ourselves for so long. We accept the fact that militaryvehicles are now used with zeal to patrol our streets.We accept the fact that guns once thought to be used in the "wild west" are now "must have" items in our homes. What has happened to us as a people that we elect and accept the appointment of officials that allow the body of a young man to lay in his own blood on a public street for hours as if he were on a battle field of war? What has happened to us as a people when we are lulled into a false sense of security against "enemies" rather than recognize the greed and power that eats away at our lives? What has happened to my country when we believe that what has happened in is the result of "outsiders", or the press or tweeters? It is time to stop pointing fingers and recognize that what is happening in Ferguson Missouri is happening to each of us. We are Ferguson!


---
"Show Me" Collaboration
By Amy Hunter - August 21, 2014


The following article by Women's Voices member Amy Hunter was published on essence.com on August 20.

Here in St. Louis, because of a series of tragic events, we are getting a chance to reinforce the need for organizations like the YWCA. The mission of the YWCA is to eliminate racism and empower women. In Ferguson and the metropolitan St. Louis area, there are committed people looking for social, systemic and institutional change.

We have been asked, "Where is the leadership in St. Louis"? Our response: "It is everywhere, in places and spaces where some may not be used to seeing it." The young people in the community are among the leaders! You have seen the news coverage that characterizes the daytime protests as mainly peaceful and the after-dark protests as violent. This issue has touched the lives of people throughout the community, country, and world and within various "pockets" of people.

I know, because I was at ground zero day after day and night after night. My interaction late at night has been pleasant; the protesters have been helpful, respectful and generous. Their mothers should be proud.

In the last transformative movement a select number of leaders were highlighted, and justifiably so; but others were left out of the chronicle, leaders like Dorothy Height, Frankie Freeman and Margaret Bush Wilson. So it should come as no surprise that there are leaders working in Ferguson effectively but unheralded. In addition to the young leaders, there are leaders who have the benefit of experience and history.

The success of the protest includes women leaders like Rev. Traci Blackmon, Rabbi Susan Talve, Kira Van Neil, Traci Berryman McGhee, Cassandra Gould, Charli Cooksey, Reena Hajat, Rebecca Wiedeker and others. These leaders are of mixed races and intergenerational. The success of the protest in some way is indicative of the diversity of its leaders: people of all races, genders, ages, and backgrounds.

During the day there is a difference in press coverage but also in the protestors. There are more people age 30 and above. This includes, but not limited to, the social activists from the civil rights movement, clergy, and average citizens seeking justice. The daytime protests have included singing, particularly when Jesse Jackson came to town. The songs of the 60's were remembered and sung. The police were present but in a "serve and protect" manner. They were lined up on the street, maintaining good traffic flow. There was no gas or dogs or tanks. However, in the evening, the tone changed. The demographics of the people protesting also changed. They were young mostly, but not exclusively African American. Not all of the daytime protesters left and some older leaders in particular stayed at night. I call them the 'bridge builders". Old enough to remember the struggles of the 60s, although not old enough to have participated, they still had some activist experiences. They understood that they were not part of the younger generation but they wanted to help the youth with non-violent protesting and support their voice for change and action. They also understood that their role is to support, and lead from behind, to be advisors in non-protesting strategies yet allow the younger people to feel the power and responsibility of leadership.

Also in the evening there is a group called the "Peacekeepers." They have been talking to the young protestors and providing rational guidance on why this is happening and the next plan of action. They are doing amazing work. Just as the vibe of the protesters changes with the oncoming darkness, so does the tone of the police. I have spoken with the police officers during the day and in the evening, again, two different conversations. The daytime conversations included words of caring and caution: "Are you all right?" The evening conversations included words of consequence: "You will be dealt with." It was clear that for both the police and protestors, words of violence begat violence and words of peace begat peace. For example, the night of the curfew one of the agitators was encouraging people to stay, to fight against the police. Mr. Shabazz, an attorney, came through and told them to go home, that we could come back the next day. He calmed the crowd that the agitator was working so hard to get hyped up to stay and fight over 200 armed, practiced police officers.

Indeed, there are multiple conversations happening at the same time. There are conversations between young and old; middle class and working poor; white, black, and people of color; the artists and the higher education scholars, and across religious dominations. What is clear is everyone wants the violence of racial profiling to end. We have a history of violence evoked because of race in this area in the not too distant past. In Kirkwood, Missouri, another suburb of St. Louis, a black man who felt he had been racially targeted for years took his frustration out in a fatal mass shooting during a City Council meeting in 2008. Despite the horror, good actions have come from that tragic event as many in Kirkwood began a healing dialogue.

We have seen change occur after tragedy, which validates the hopefulness of positive change happening after this tragedy. Michael Brown's death has sparked increased conversations about race. We have an opportunity to address racism in our community, our justice department, our healthcare, our employment opportunity and in our schools. My organization, the YWCA, has been doing this work for more than a hundred years.

The YWCA offers programming targeted towards racial healing. In St. Louis, our Witnessing Whiteness group targeted to people who identify as white helps them gain an understanding of institutionalized racism, white privilege and how to become an ally. Several of the people that have participated in this program are participating in the daytime and evening protests, including a group from Kirkwood. Witnessing Whiteness is about creating change agents in the community.

The other group I lead is targeted toward people of color or people from the global majority and it's called Mosaic. Mosaic's goal is to assist in the healing process of internalized racism. Both Witnessing Whiteness and Mosaic are needed and necessary now more than ever. We have an opportunity to learn and grow from this tragedy.

Not only will those of us working to end racial disparity in St. Louis need to remain active, we will need everyone throughout the country to work for racial justice and equity. We already have seen collaboration between seemingly disparate groups. Some are expressing their views through art, conversation, and philanthropy. The "Feed Ferguson" movement began in Raleigh, North Carolina and resulted in children kept out of school by the violence still being able to receive school lunches. All of the groups here are working toward a common goal, ending violence and racism. Like Ida B. Wells created the anti lynching laws…here's our moment to end racial profiling. As a national organization, the YWCA is urging Congress to pass the End Racial Profiling Act of 2013. I urge you to lobby your elected representatives to do the same.

Missouri is the "Show Me" state. We have started the conversation and sowed the seeds of change in Ferguson and we want this tragedy to never happen again. Rest assured, that will take all of us, working together. I am confident just as we have shown you from Missouri, the rest of the nation can show us how they are accomplishing this goal. We as a country are better than systematically treating some citizens differently than others. Equity and humanity is what we all want as citizens. Let's "show" the world how we changed for the better. This will not occur with silence or colorblindness; let us continue to move forward with determination and wisdom. If you are unsure of your path, merely ask yourself "How can I help this movement and what more can I do toward justice and peace?" It is that simple. Peace.


---
Government needs to act now to help migrant children at the border
By Mary Ann McGivern - August 3, 2014


Women's Voices member Mary Ann McGivern's article on refugee children was published in the "National Catholic Reporter" on July 21.

I'm home from a week of lobbying in Washington, D.C., on behalf of the refugee children on our southern border. There were 13 of us, 11 from Loretto and two from our Guatemalan sister community, Sagrada Familia. We had appointments with 25 senators and representatives, plus other drop-in visits. We crossed the Capitol between the House and Senate office buildings three or four times each day. NETWORK, LCWR and the Guatemalan Human Rights Commission lent staff to help us refine our message. Maruca and Yolanda from Guatemala told and retold tough accounts of children leaving home to escape gangs, to buy medicine, to escape abuse.

One of the staffers asked what it was like in a village when children decided to go north. Did several of them jump onto the train together? Maruca said when the decision was made, the family went to a village coyote, paid him and made arrangements for the child's travel. Families know the risks of entrusting their children to thecoyotes, but it's a better choice to them than keeping the child at home.

It was right for us to be there in D.C., carrying our message. But will our visit have any effect? Not as much as we hope for, I suspect. Probably the law that requires an investigation of each child's account of why they came will be restricted. But we hope it will not be repealed or gutted. Children who come because of poverty are not eligible to stay, but those who are at risk of violence from gangs or drug traffickers or abusers are eligible.

The problem is that children don't easily report the dangers they faced. They are ashamed of sex abuse. Their cousins might be the traffickers. The gangs have threatened them. It takes time and skill -- and language facility -- to draw out a child. The United Nations High Commission for Refugees estimates that at least half the children are eligible for admission to the United States because of the risks they face at home. And that's what the William Wilberforce Trafficking Victims Protection Reauthorization Act, passed in 2008, is meant to ensure. Let's not retreat from the moral high ground when we are tested.

Our recommendations for how the special appropriations should be spent probably will not be fully followed. I imagine some money will go to border security because politics demands it, even though the border is secure. These children are turning themselves in to the first patrol officer they see. They are not sneaking in.

But I do hope none of the money marked for the State Department will go to further militarize Guatemala, Honduras and El Salvador. Again, one of the staffers asked us if it isn't important to beef up the military so they can control the gangs and traffickers. We explained that the military never does good policing. Soldiers are trained to obey orders and to shoot first. Police are trained to investigate, sort out conflicting accounts and listen to the community. There is plenty of police corruption in Central America, but in Guatemala, for example, the current president has been replacing the police with soldiers, and unsolved murders are again on the rise. Most of all, Health and Human Services needs money. Their coffers are expected to run dry in mid-August. If Congress does not act now, there will be no money to detain and care for children. Perhaps they will all be put in local jails, or perhaps for a couple of weeks the borders will simply be open to children and their lives will depend on the kindness of strangers. I don't know if there are that many kind strangers. So I hope Congress understands it needs to act now.


---
"For the Sake of All" We Must Address Racial Disparities
July 18, 2014


A letter published in the July 4 edition of the St. Louis Business Journal from Women's Voices immediate past president Mary Clemons emphasizes the need for St. Louis to address racial disparities.

The June 13 issue of BizTalk explored the Top 25 Wealthiest ZIP Codes in St. Louis. I have no doubt the information on demographics and disposable income is helpful to business leaders who read your journal, but would like to point out that not one of those neighborhoods was in St. Louis - all were in communities surrounding the city.

A landmark, data driven, study conducted by Jason Purnell, assistant professor in the Brown School at Washington University (For the Sake of All: A report on the health and well-being of African Americans in St. Louis and why it matters for everyone) provides alarming facts: life expectancy in the predominantly black 63106 zip code north of downtown St. Louis, is 67 years while in the 63017 mostly white suburban zip code, life expectancy averages 82 years; 25% of African Americans in the city are unemployed; 1 in 10 drop out of school; 15 African American infants die per 1000 in the city compared with 5 white infants.

Why should the readers of the Business Journal be concerned? Lack of education and poor health result in reduced purchasing power and lower tax receipts. The study concludes that "using earnings alone, St. Louis loses $694 million to $1.5 billion".

Morally and economically (For the Sake of All, and for the sake of our businesses) it is imperative that we address the racial disparities in our community.


---
WV Member Explores The Issue of Hunger
January 22, 2014


Women's Voices member Geri Redden understands the way that poverty results in hunger, and how hunger impacts every facet of a person's life. Following is a commentary that she wrote about the subject, printed in the St. Louis Post-Dispatch on Jan. 21.



Ravages of hunger extend throughout society

by Geri Redden

This year is the 50th anniversary of the War on Poverty instituted by President Lyndon Johnson in 1964. That war is not yet won.

According to the latest study, 32 percent of St. Louisans live in poverty. For African-Americans, the rate is 40 percent. For a couple of years when I was married to a very sick man and had three young children to support on "women's wages," I lived in poverty. I later started an agency and located it in the poorest part of the city. So I know about poverty, personally and professionally.

There is one aspect of poverty that is never adequately explained, perhaps because it is impossible to understand unless one has experienced it, and that is hunger. If an average of 36 percent of our population is living in poverty, you can bet there are a lot of hungry people in our community.

Hunger is compelling. The dynamics of hunger are such that when it is present, nothing else exists. No other aspect of the hungry person's life gets any attention. Hunger is all there is. It is all-consuming. To not eat is to starve and so when one is hungry, the survival part of the brain kicks in. I remember back in Catholic elementary school having a classroom debate about whether stealing bread to feed one's family was a sin. At the time, it was a theoretical conversation. Now that I've experienced hunger, I believe the answer is no because as human beings we have the right to survive.

A hungry child cannot study, cannot focus, cannot learn, cannot build friendships. All he can experience is hunger. A hungry child thinks no one else has this problem because no one else talks about it. He cannot know that their shame, like his, keeps them silent. No one can know the truth. Therefore, to grow up hungry is to grow up shamed and alone.

Poverty impacts a person's life at every level: physically, mentally, legally and socially. But hunger ramps up that impact another notch. Like physical pain, it is present in the body, experienced as part one's very being. It is personal. Hunger is experienced as an intimate curse.

The damage hunger does to a person, particularly during the formative years, is usually invisible and often permanent. It results in medical, but more often mental, conditions, which leave the person at risk for addiction, unable to work, unable to take responsibility for themselves and their family. It often results in crime, which costs our country billions of dollars a year. The ravages of chronic hunger are dysfunction on many levels.

One in five children in our country is hungry, and yet 40 percent of restaurant meals go uneaten. This speaks to the fact that hunger is not necessary. This problem is not caused by a lack of resources, but rather by a lack of concern, a lack of education, a lack of motivation to solve the problem. Or, perhaps, just a lack of awareness on the part of caring people.

Sens. Claire McCaskill and Roy Blunt and Rep. William Lacy Clay need to be urged to keep food stamps at a level that will feed hungry Americans. Congress is indebted to the rich for their financial contributions but since the poor can't make contributions, nor even do they very often vote, there is no such obligation to their poor constituents. And why do the poor not vote? If I am burdened with two or three part-time jobs, taking public transportation, worrying about food and the heating bill, worrying about my children's safety in a dangerous neighborhood and their lack of education in a dangerous school, voting is not really high on my agenda.

Visit a website such as

stlfoodbank.org

, and while you're there, sign up to make a small donation each month. Every dollar you contribute will translate into $22 in food and services for a hungry person. That's because the staff people in poverty agencies know how to get food at a discount, how to buy not-perfect but very edible food, how to access dented cans that contain perfectly good food and how to use your donation to approach an individual or corporation for a matching grant.

It is said that grateful people live happier lives. Therefore, let's be grateful for what we have and show it by giving our share. There is a prayer that goes, in part, "Thank you for food in a world where there is hunger." Instead, let's pray "Thank you for ending hunger in our community." Then, let's do it.



---
Remembering the Victims - Getting back to Work
December 13, 2013


As we stop to remember the victims of the shooting at Sandy Hook Elementary School, Barbara Finch, Chair of the Women's Voices Campaign for Common-Sense Gun Solutions and Melissa Brooks, the Missouri leader of Moms Demand Action for Gun Sense in America, remind us of the tens of thousands Americans lost to gun violence and pledge that we will continue our work for a "safer, saner America." Their commentary from the Post-Dispatch:


The senseless sadness of Sandy Hook
by Melissa M. Brooks and Barbara L. Finch

Some dates are seared into our country's collective conscious: Dec. 7, 1941; Nov. 22, 1963; and Sept. 11, 2001.

And now, for many of us, there's another date: Dec. 14, 2012. That's the day 20 first-graders and six staff members were murdered in their classrooms at Sandy Hook Elementary School in Newtown, Conn.

It was the insane brutality at Sandy Hook that compelled President Barack Obama to actively push for sensible gun control legislation. It was the horror of Sandy Hook that motivated Sens. Joe Manchin, D-W.Va., and Pat Toomey, R-Pa., to work together on legislation that would have resulted in expanded background checks for gun buyers. It was the senseless sadness of Sandy Hook that brought parents and grandparents across the country together, to hold their children close, join with like-minded friends and neighbors, and demand change.

Sandy Hook was a tipping point. We began to pay more attention to America's infatuation with firearms. We learned that approximately 30,000 Americans are killed by guns every year; far more than any other developed country in the world. Sadly, more than half of these are suicides. Other fatalities are due to accidental shootings, criminal acts, or domestic violence. The horrific mass shootings at Columbine, Aurora, Virginia Tech, Tucson, Newtown and the Washington Navy Yard make up a small portion of the total and represent murders committed by the mentally ill. Most mentally ill individuals are not violent, but the ones who are can create a disproportionate amount of carnage.

The aftermath of Sandy Hook has been troubling. Usually, people respond to tragedy by becoming more kind, gentle and loving. But after Newtown, America seemed to become more aggressive. We had the spokesman for the National Rifle Association advocating more violence, telling us that "the only way to stop a bad guy with a gun is a good guy with a gun." Sales of weapons and ammunition skyrocketed, as gun manufacturers and their lobbyists created hysteria about how "the government is coming to take your guns." Gun shows were mobbed; buyers were urged to "get them while you can." Legislation to expand background checks for gun buyers failed, as did the proposal to reinstate the ban on assault weapons.

Many state legislators took cues from the NRA playbook, and passed legislation that would permit open carry, lower the age for concealed carry, and require armed teachers in every school. Missouri legislators outdid themselves, writing a bill that, had it not been vetoed by the governor, would have nullified federal gun laws. And, mass shootings increased; there have been more than a dozen in 2013, and the year's not over.

Sandy Hook prompted some of us to work for a safer, saner America. Children are killed in the inner city almost daily, so we pledge to work for safer streets, better safety training for parents, and more resources for schools, communities and law enforcement. In addition, we will:
Continue to speak out, to refute unsubstantiated claims made by pro-gun organizations, gun manufacturers and others.
Support efforts to reinstitute research into the causes of gun violence.
Support expanded services and treatment for those suffering from mental illness.
Work for safe, gun-free businesses in our communities.
Advocate for legislation to increase background checks and ban assault rifles.
After the recent school shooting in Sparks, Nev., one of the parents was quoted as saying, "It's not supposed to happen here." We don't believe it's supposed to happen anywhere.

So as Dec. 14 approaches, we will remember all the beautiful children and all the brave teachers whose lives were cut short by unspeakable tragedy caused by gun violence. We will recall the words of Richard Blanco, the poet who reminded us, at the inauguration last January, of "... the impossible vocabulary of sorrow that won't explain/the empty desks of 20 children marked absent today/and forever."

We will remember them, as well as the tens of thousands of Americans we have lost since that terrible day. We will weep. And then, we will get back to work.
---

October 2013 - Walking with Immigrant Sisters and Brothers
by Barbara Paulus

Last week I walked 5.5 miles with the Interfaith Pilgrimage for Comprehensive Immigration Reform. The day was overcast, temperatures in the mid-to-upper 70's, with a sometimes gentle breeze blowing to cool those of us walking. After about 2 miles, we stopped to quench our thirst with bottled water and satisfy our hunger with light snacks. We then walked another 3 miles or so, where we were again able to have food and drink. As I completed the journey (wondering if I would be able to get up once I sat down at the closing service), I was struck by the incredible respect and love I feel for those who walk through the Sonora desert in Arizona from Mexico, in search of a better life.

The Sonora desert covers 120,000 square miles of southwestern Arizona and southeastern California, most of Baja California, and the western half of Sonora, Mexico. Temperatures that reach 115 degrees in the warmer months create a constant risk of dehydration, while chilly nighttime temperatures during cooler periods pose the risk of hypothermia. It is not uncommon to find bleached human bones in the desert or clothes dropped in a straight line, documenting a migrant's descent into madness in the late stages of heat exhaustion.

All this risk for what? The chance for a better life, one that includes enough food to eat and a roof over one's head. Many of these people are dying to live, i.e., risking and losing their lives in order for that chance at some sort of economic stability. In light of all of this, many consider the prospect of being apprehended for crossing illegally into the United States a necessary risk. Even after being arrested and deported, reports indicate that many immigrants attempt to re?enter the United States once again in the hope of bettering their lives. Adding to this very human dilemma is the potentially dangerous nature of crossing the Southern border. In addition to the extremes of weather mentioned above, smugglers looking to take advantage of would?be immigrants extort them for exorbitant sums of money and then transport them to the U.S. under perilous conditions.

As our nation continues to grapple with the all-too-often polarizing issue of unauthorized immigration, I grapple with how can we turn our backs on immigrants. After all, there are few among us who truly "belong" here. My ancestors were immigrants who came from Germany and France. How about yours?

In the face of the many challenges unauthorized immigration creates for our nation, our elected officials have not yet reached a humane compromise, one which not only protects the integrity of our nation's borders and security but also provides a viable solution for the millions of men, women, and children who remain in the shadows. According to the Pew Hispanic Center, there are currently 11.2 million unauthorized individuals residing in the United States. Each year, approximately 300,000 more enter the country. In large part, these immigrants feel compelled to enter by either the explicit or implicit promise of employment in U.S. agriculture, construction, and service industries, among others. Most of this unauthorized flow comes from Mexico, a nation struggling with severe poverty, where it is often impossible for many to earn a living wage and meet the basic needs of their families. Survival has thus become the primary impetus for unauthorized immigration into the United States.

Every day, husbands and wives, parents and children, workers, business owners, and neighbors struggle with our broken immigration laws. It is past time for Congress to meet the needs of the American people, be they native- or foreign-born. Together we can make a system that is inclusive for all workers, families and individuals.


---
September 2013 - Blue voices in a red room: Notes from an Obamacare "informational" town hall meeting
by Mary Clemons

What could be better on Constitution Day than a traditional American town meeting? What a perfect way to celebrate the document that is a testament to our liberties and that ensures our rights such as the right to freedom of speech. On Constitution Day, September 17, 2013 I attended the Obamacare town hall meeting sponsored by St. Louis radio station 97.1 and Americans for Prosperity [Koch brothers].

So what free speech were we subjected to? Dr. Randy Tobler, a physician and radio personality, showed slides depicting President Obama in doctor scrubs, smiling broadly and holding an oversize syringe. The label? "This is going to hurt!" Another slide had a caricature of President Obama, a large figure, looming over the shoulder of a doctor who was leaning down toward a young child in diapers with a thermometer in his mouth. The label? "Oh, don't mind me ..."

One graphic Dr. Tobler presented showed pieces and parts of what we learned was a medical device from the last century. Apparently it was some sort of pipe used to clear the lungs. Dr. Tobler said that Obamacare is like that pipe, "blowing smoke up your arse." Those slides may have been in bad taste but we can all agree with his right to show them. Certainly the 500 or so people in the auditorium enjoyed them; the slides were received with laughter and cheers.

Dr. Tobler showed the slides while freely expressing his view of the horrible "truths" about the effects of Obamacare, "the worst bill ever passed by the United States Congress." Tobler said:



... with Obamacare we will have insurance but no access to care. The law will "take the wind out of the sails of medical care in the U.S. Doctors will be so overburdened that patients will get fewer services. Patients will only be seen for 7 minutes when and if they can get an appointment. Electronic medical records are costly and doctors will spend too much time dealing with regulations.


He even said that doctors (whom he earlier said care about their patients' welfare) would have an incentive to withhold care:



We will be like Canada and Great Britain with patients having to wait months for hip replacements and even for mastectomies. And remember those death panels? There is one - under Obamacare we will experience the death of medical ingenuity in this country. And what about Medicare? Reimbursements will go down by 750 billion dollars.


One woman, a member of Women's Voices Raised for Social Justice and Vice President of Missouri Health Care for All, took her opportunity to voice her objection to Dr. Tobler's remark about the 750 billion dollars. She went to the microphone and said that the $750 billion is being removed from overpayments to private Medicare Advantage plans that charged 14% more than traditional Medicare. She reminded the audience that even Paul Ryan accounted for this removal in his proposed budget.

How were her comments received? Her free speech was booed, and the moderator of the panel made fun of her. On her way back to her seat a man stuck out his foot as though he was stretching, trying to trip her. After she sat back down in her seat on the aisle a woman walked by, punched her hard in the arm and said, "There's a liberal in every crowd."

Another woman took the microphone to refute the claim that the majority of Missourians voted against the individual mandate in the health care law. She remarked that the majority of the small number who voted opposed the mandate. Her remarks were not only jeered, but the microphone was turned away so she could no longer speak.

The Missouri legislature's Speaker of the House, who hosted the town hall meeting, talked about the "facts that shape his policy," calling on the audience to continue the work of dismantling Obamacare to rid ourselves of that "free plastic health insurance card." [It doesn't exist.]

Missourians, he noted, voted by a margin of 11.5 percent for Romney for president, thereby agreeing that the law should be overturned. He told the audience that "We don't know what is in the law, because "tens of thousands of regulations are being drafted every day."

He called Obamacare "the largest entitlement in the history of the United States" and complained that every state is doing something different. He even blamed President Obama for funds being taken from hospitals for uncompensated care. No microphone was available to let the audience know that the hospital funds are being lost because Missouri refused to expand Medicaid. If more people are given care under Medicaid, hospitals would receive payments for these patients and have less need for the funds.

One voice of reason among the panelists was Vince Blair, an insurance agent. Blair presented a factual account, with explanatory slides, of what people need to know about how to purchase insurance on the new marketplace. He even encouraged people to go to the online exchange if they are uninsured. He assured the audience that if they are on Medicare they will not lose their benefits but will be unaffected by the new law.

What format should a town hall meeting take? One simple definition describes it as an informal public meeting where everyone in the community is invited to attend and participate in the discussion. Our Constitution Day town hall was a 90-minute, scripted program to present the "facts" as represented by the Speaker of the Missouri House of Representatives and a physician who opposes the Affordable Act.

At our town hall, only one side of the issue was presented by the speakers. When the audience jeered those who disagreed with the speakers, and the moderator and panelists mocked the questioners, and the microphone was kept from an audience member, the real mockery being made was that of our tradition of fairness and discussion at a public forum.
(This article was originally published on the Occasional Planet blog on Tuesday, Sept. 24.)


---
July 2013 - Legislators Against Medicaid Expansion
Are Waiting In The Wings; Rehearsing Chorus
by Mary Clemons
Women's Voices President Mary Clemons believes that Missouri legislators are readying their act as a Greek chorus....but this play, while comical in ways, is essentially a tragedy for low-income Missourians. Below is her take on the play-acting that is playing out in Jefferson City. This piece originally appeared in the Occasional Planet.

Recently, Ron Pollack, executive director of Families USA, wrote about the "practical effects of the Affordable Care Act. His remarks clarified for me that Missouri legislators are readying themselves for a role as a Greek chorus, where they can affirm, "Yes, we were right, Obamacare is a disaster! It just doesn't work." But what isn't working effectively is our legislature, which is passing laws that hinder the implementation of the Affordable Care Act. For details on how obstruction of Medicaid expansion promises to affect poverty-level citizens in Missouri, check out the St. Louis Post-Dispatch article, "A Big Medicaid Gap Looms in Obama Healthcare Law."

Pollack suggests that "states that accept generous federal funding to expand Medicaid coverage for low-income families will show remarkable improvements in reducing uninsured rates." Our Missouri legislature has chosen to not expand Medicaid. Up to 300,000 low income Missourians will remain uninsured. When they need care we will bear the expense and our legislators will be in the chorus chanting, "We were right! Obamacare, government takeover of our health system, didn't reduce our health care costs!"

Beginning October 1, 2013, more than 500,000 Missourians will begin purchasing health insurance through online exchanges. Pollack says that "states with larger numbers of on-the-ground helpers, sometimes called navigators or assisters, will help their citizens much more effectively secure premium subsidies to obtain coverage that is most responsive to their families' needs." But Missouri has created barriers, imposing unnecessary fees and regulations to make it difficult and even prevent social services agencies from giving assistance to their clients who are eligible to purchase health insurance in the new marketplaces. If SB262 is signed into law, individuals and small businesses purchasing policies will only receive information on coverage from insurance brokers and our legislators will thunder, "We were right! Health insurance exchanges are too burdensome for our citizens."

And what of the Missourians who try to purchase insurance under the exchange and learn they are not eligible for insurance subsidies because their income is too low? They fall into a black hole, not allowed on Medicaid and unable to receive subsidies in the exchanges. In our play, they fall off the stage into the orchestra pit, where the legislators are drumming to the tune of "It doesn't work!"

Pollack says that "states that implement active oversights of their insurance marketplaces will do appreciably better in decelerating decades of premium increases." In Missouri, our insurance commissioner has been given minimal authority to enforce the federal law and protect the consumer. If SB262 is enacted, our legislators will have created the set for a scene where consumers purchase policies that have high deductibles and that do not meet the needs of their families. And, yes, our legislators will be in the wings with an aside, "We were right! Obamacare does not work."

Pollack comments that when the states that have not expanded Medicaid see the improvements in care and costs being made in states that have fully implemented the Affordable Care Act, they too will want to the follow the lead of Arizona, New Jersey, New Mexico, Nevada, North Dakota et al and do the right thing for their citizens.

I am not a health policy expert. I am just a concerned citizen who urges our legislators to read the reviews and acknowledge the critics are giving Missouri a thumbs down.

To our legislators: Go back, edit the script, and write a play which will have a happy ending with a standing ovation from your grateful constituents for moving us closer to affordable, quality health coverage and care for all Missourians.


---
May 2013 - Call Me A Bleeding Heart Liberal
by Mary Clemons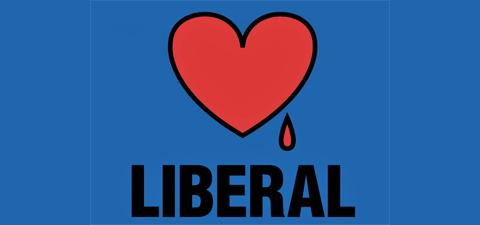 When I scanned an article listing the compensation of CEOs in 2012, I noted that Gregory Boyce of Peabody Coal received $9.5 million. Even though he earned 7% less than in 2011, my reaction was indignation; I grieve for the miners who are now threatened with losing their pensions and health care after Peabody intentionally passed off their financial responsibilities to Patriot, a company doomed from the start to bankruptcy. I muttered under my breath, "I guess I'm just a bleeding-heart liberal."

That got me to wondering about the definition of bleeding-heart liberal. Dictionary.com characterizes a bleeding heart as "a person who makes an ostentatious or excessive display of pity or concern for others." Even worse was "an individual and idealist who at times espouses very reasonable, perhaps even thoughtful, political inclinations but whose lack of character and unsubstantiated smugness make any discourse they may embrace largely unpalatable to any self-respecting citizen." I found those descriptions unpalatable, so I searched further.

My hunt ended with a definition I can cheerfully accept.

From Urbandictionary.com - Bleeding-Heart Liberal:

A person whose political view lies generally along the lines of the founding fathers, in that they believe that what unites Americans is a love of freedom, and they tend to vote that way. They prefer to allow others to believe as they like, since this is what the country is founded on, and generally resist any effort to remove rights simply because of who someone is, such as gay, or black, or poor. They believe in the ideal of 'treating your neighbor as you would like to be treated', believe that we all have a certain responsibility to support each other, rather than corporations, and believe that the safety and dreams of people come before the earnings of CEOs. They believe that everyone's point of view has something to contribute to our political discourse.

Yes! ... A love of freedom. I believe in our freedoms, including the rights of women to make their own decisions regarding contraception. I believe in the freedom of religion - the right guaranteed by the First Amendment to choose a religion, or no religion, without interference from the government.

Yes! ... Allow others to believe as they like and generally resist any effort to remove rights simply because of who someone is, such as gay, or black, or poor. I support marriage equality and celebrate each new community that passes a non-discrimination ordinance.

Yes! ... Treating your neighbor as you would like to be treated. I believe in fairness; what is right for me should be right for everyone. I believe that a just society is one where all our children can enjoy an education in safe, healthy communities.

Yes! ... Believe that the safety and dreams of people come before the earnings of CEOs. To see the rubble of the collapsed factory and the faces of families in Bangladesh is to be convinced that corporations disregard the safety of workers in the rush for profit. The accident and explosion of the fertilizer plant in Texas, due to indifference to employee safety, that caused loss of life and the destruction of the town of West, was the direct result of corrupt, corporate greed. I speak up for equal pay for equal work and a stand with our low income workers who demand a livable wage.

But maybe, given the current politics of the country and Missouri, the new definition of bleeding-heart liberal should be more cynical.

Bleeding-Heart Liberal: a dreamer, someone who envisions liberty and justice for all, a person who faces repeated defeat but doesn't accept failure, doesn't shut up, doesn't bow down, doesn't stop trying and never stops caring.


---

April 2013 - Women's Voices Grows Up
by Barbara Finch

If anyone ever writes a history of Women's Voices, they can make a note of this day: April 8, 2013. This is the day that Women's Voices grew up.

This is the day that members of a new advocacy effort, "Campaign for Common-Sense Gun Solutions," decided that it was time for us to acknowledge that money is power. Of course, we've always known this. We just didn't think it applied to us.

When Ruth Ann Cioci, Joanne Kelly, Ann Ruger and I organized this group in the summer of 2005, we talked about how much dues we could charge our members. We wanted (and we still want) to be a welcoming, inclusive group. We didn't want anyone to refuse to join because of money. So we set our annual dues at a whopping $20 per year. A couple of years later, we upped it to $25 per year when we realized that we had some expenses (meeting room space, web site, email programs, etc.) Our student rate is $10 per year. To say that we are frugal would be an understatement. We have never paid any of our speakers (a few lucky ones did get a Women's Voices t-shirt). We even hit up our members for cookies for our meetings.

On April 8, some of us began to think a little differently. We had been working on an ad campaign for common-sense solutions to the problem of gun violence in America. We had a great ad (designed by a volunteer, of course.) But we needed money to be able to run it. Several of us had contacted a number of local organizations and individuals, seeking contributions. At the time of the meeting, we had no support in sight.

That's when we started thinking: we should do this ourselves. If this ad is such a good idea, our members should support it. And we should not hesitate to ask them for money. We need to take financial responsibility for our own projects. We can talk about social justice all we want, but if no one hears us, what's the point?

The women around the table at that meeting reached for their check books, and many others have done the same since we decided that "fund raising" was not a dirty word (or two). Granted, asking for money isn't fun. But we have a worthy project and we are not willing to abandon it just because asking for funds to support it is not always comfortable.

We are confident that our members and friends will respond positively to our first campaign for cash. We have a great track record of being thoughtful and responsible in all the projects we undertake. We need to make our voices heard on the issue of gun violence and sensible solutions to the problem. We invite you to join us in this effort.


---

March 2013 - A Turning Point
by Lise Bernstein

"It's an uphill battle. It'll never pass." That's what is being said about legislation that would ban military style assault weapons. Yet, as I listened to the testimony of Neil Heslin whose 6-year-old son was one of 20 children killed at Sandy Hook Elementary School, I can't accept this conventional wisdom.

Sandy Hook is a turning point. Too many lives have been taken by gunmen using weapons whose only purpose is to kill many people in mere minutes. Newtown is not going to "blow over' as the NRA has stated.

Mr. Heslin spoke tearfully at a Senate committee hearing on February 27. "Jesse was the love of my life. He was the only family I have left. It's hard for me to be here today, talking about my deceased son." But he added, "I have to. I'm his voice. I'm not here for the sympathy...I'm here to speak up for my son. "There are many changes that have to happen to make a change effective. Mental health issues, better background checks, bans on these weapons, bans on high capacity magazines - they all have to come together and they all have to work effectively...common sense tells you that."

The hearing was on Senator Dianne Feinstein's bill to ban military style semiautomatic weapons like the Bushmaster rifle that was used at Sandy Hook. It would also ban the manufacture and sale of ammunition magazines in excess of 10 bullets. For Mr. Heslin's full testimony visit http://www.c-spanvideo.org/neilheslin.

Like Mr. Heslin, I'm a parent. As a baby-boomer, my first knowledge of gun violence was President Kennedy's assassination. I was 9 years old and I remember thinking how sad his children must have been. Then with the assassinations of Robert Kennedy and Martin Luther King Jr., followed by other attempted and successful assassinations, gun violence became the "new normal." As a child, I remember doing tornado drills at school. Fast forward to 2013 where the "new normal" at schools is intruder drills. My future daughter-in-law teaches second grade at a suburban St. Louis elementary school. How can she and millions of teachers across the country realistically protect children from a gunman blasting his way into the classroom?

Those of us who support gun violence prevention know that Second Amendment rights are not threatened by common sense laws. And the Supreme Court has ruled regulation does not infringe upon the Second Amendment. Mr. Heslin supports the Second Amendment; he has owned guns and was a champion skeet shooter. He understands that laws to protect the public can co-exist with the rights of law-abiding citizens to own guns for personal protection, hunting and recreation.

I know it will be an "uphill battle" to get any legislation passed, much less the renewal of an assault weapons ban. But I am encouraged by the strong and sustained voices of mayors, law enforcement officials, physicians and parents advocating for laws that include the resources necessary to enforce them.

March 13 will be "Moms Take the Hill Day," sponsored by the volunteer group, Moms Demand Action. In meetings with elected officials, mothers will advocate for: an assault weapons ban and ammunition magazine limits; background checks for all gun and ammunition purchases; reporting the sale of large quantities of ammunition to the ATF; and banning online ammunition sales.

You do not have to go to Washington to speak up. There are many websites offering ways to get involved. Here are a few: Moms Demand Action; Coalition to Stop Gun Violence; and Brady Campaign to Prevent Gun Violence .

Read the Women's Voices position paper on gun violence.

This essay was originally run in the St. Louis Beacon on March 13, 2013.


---

February 2013 - Giving Up Screaming for Lent
by Mary Clemons

When attorney and activist Sandra Fluke spoke to members of Women's Voices in February, she mentioned that her approach to communicating with legislators was to establish a dialogue, and to try very hard to find common ground. Her talk, and then a subsequent meeting with a few members of the Missouri House of Representatives, inspired president Mary Clemons to write the following piece for the Occasional Planet blog: "Giving Up Screaming for Lent"


---

January 2013 -- Dear Senator McCaskill ....
by Mary O'Reilly

Editor's Note: Women's Voices member Mary O'Reilly frequently writes to her representatives in Congress about issues that concern her. Recently, she has been corresponding with Sen. Claire McCaskill about the issue of gun violence. Mary used to live near Newtown, CT, and still knows people in that area. Here is Mary's latest letter to Senator McCaskill:

In the first message you sent me (in response to my email about the need for stronger gun safety regulations), you mentioned your support for the idea of a ban on assault weapons and high-capacity ammunition clips. In the message I just received from you on the topic, those two things are missing.

What happened to you in the meantime?

No amount of mental health care and tracking of individuals with mental health issues (a civil rights question, itself) will stop gun violence, worthy as it is as a goal. Neither would it have prevented the Newtown murderer's mother from purchasing an arsenal of weapons, including assault weapons and large-capacity ammunition clips [SHE did not suffer from mental illness - that we know of]. There is NO good reason for ANY civilian to possess either of those things.

When the Second amendment was written, this infant nation had no standing army. Now, using the excuse of that amendment, this country is rapidly emulating a Central American state, wherein every citizen must live behind barred windows and gated, locked doors. Where the wealthy build walls around their properties, travel in armored vehicles and employ armed security guards. Where everyone is afraid, all the time. Is THAT what you think the Founders had in mind?
I do not.

The measures you now say you support are fine, but they are most definitely not adequate.
And by they way - I know you had to throw that in to appease the gun nuts in Missouri, but I am not happy about the change of law allowing DC residents to carry firearms that you remind us you voted for.
This nation has lost its mind.
We MUST return to some semblance of sanity where guns are concerned.
How many lives are worth your (and other representatives') appeasement of the unreasonable and culpable NRA!?!

---

January 2013 -- Justice and Mercy: There Is A Difference
by Barbara L. Finch

"What does Women's Voices do?"

Founders of the organization and members of the Board sometimes get this question. Our standard "elevator speech" goes something like this:

"We're an education and advocacy organization. We have monthly educational programs on a variety of social justice issues; we then select certain issues to advocate for or against so that 'justice for all' might become a reality in our country."

Since our founding in 2005 we have had many wonderful speakers on a variety of topics. As a result of these programs some of our members, as individuals, have become involved in direct service with other organizations. As an organization we have undertaken advocacy efforts on a number of issues: voter photo ID and predatory lending (we are against them), and stem cell research, health care for all, and increased tobacco tax (we are for them).

The difference between a direct service organization, or a "charity," and an advocacy organization was beautifully summarized by Jeanette Mott Oxford in a Dec. 20, 2012, op-ed piece in the St. Louis Post-Dispatch. She wrote:

"Charity offers temporary and limited amounts of help with basic human needs like food, clothing, housing and utilities. Justice-making involves advocating for policy changes that dismantle oppressions like racism and sexism, remove barriers to employment, furnish an effective safety net, and create permanent access to basic human needs such as affordable housing and food."

When we bring canned goods for the Circle of Concern food pantry, supply items for new homeowners for Beyond Housing, buy a couple of cows for Microfinancing Partners in Africa or bring supper to the residents of Shalom House, we are doing "charity." It's important, it is clearly needed, and it makes us feel good.

When we write letters to the editor about proposed voter ID legislation, call our representatives in response to an Action Alert, collect signatures to enable residents to vote on predatory lending, or travel to Jefferson City for a Lobby Day, we are doing "justice." It, too, is important and clearly needed. Often, it doesn't make us feel good...it makes us feel frustrated.

Jeanette Mott Oxford, who was a state representative for eight years before she became executive director of the Missouri Association for Social Welfare several months ago, understands both the need for charity and the importance of advocacy.

"Charity is not the only way to show our love to those who are less fortunate," she writes. "It would be impossible for charity alone to solve hunger and other suffering in this country that is caused by poverty."

Even though I get fed up collecting signatures, and tired of writing letters to the editor, and angry at the ignorance and indifference of some of our legislators, it makes me feel good to know that "justice making" is something that Women's Voices does. And when I recite the pledge of allegiance to the flag, I know it's OK that I don't say "under God" as long as I will work for the reality of the last three words, "justice for all."

Thanks to Jeanette Mott Oxford for clearly explaining the difference between justice and mercy, and thanks to everyone in Women's Voices who joins in "justice-making." May we continue our efforts throughout 2013 and beyond.

---

August 2012 -- First Get Scared, Then Get Steamed
by Barbara Finch

Last week Missouri State Representative Stacey Newman wrote a guest commentary for the Post-Dispatch titled "Let's Talk About Guns." Fed up with ongoing massacres such as those that have occurred at Columbine, Tucson, Virginia Tech, and Aurora, Rep. Newman described the influence of the NRA in Jefferson City and called for sensible gun control legislation, which she has worked for since the Million Mom March in 2000.

Her commentary was posted in the online version of the Post Dispatch. As is customary these days, people posted their comments on the piece. The first comment was supportive of Rep. Newman's efforts and mentioned that the vague language of the second amendment made it difficult for us to understand what our Founding Fathers would have wanted in the 21st century.

I have made it a practice to never, ever, comment on stories posted online. But this time, caution and common sense deserted me. I posted a couple of sentences relating to the comment about the Founding Fathers. "They didn't know about assault weapons," I wrote. "They had no idea about the incredible array of weapons we would develop in order to kill each other."

And then came the comment directed toward me.

"You need to be silenced, Barbara Finch," one of the Post's "top commenters" wrote.

I must admit that a frisson of fear crawled up my spine when I read these words. Was this a threat? Or was the writer attempting to be clever with a play on words...silencing opposing thoughts in the manner of gun silencers?

First came the fear, and then came the fury. As one of the founders of Women's Voices Raised for Social Justice, I have spent the past seven years speaking out on issues that concern me. I have encouraged other women to stand up and speak out. We will not be silenced....not by bigots, or lobbyists, or corporate movers and shakers, and certainly not by a "top commenter" at the local newspaper.

Women's Voices has a position paper on guns. It is a thoughtful, sensitive commentary that reflects on the need for guns in our society and balances that with the need for common-sense control. No one could accuse us of wanting to wrest guns out of anyone's "cold, dead hands." What we would like is to inject some common sense into thinking and legislating about these deadly weapons.

And speaking of common sense (sometimes known as intelligence), here is the rest of the posting from the top commenter, after his line about silencing me: ..."our founding fathers didn't know about iPhones and computers and the incredible array of communications devices we would develop in order to participate in free speech."

Huh? Have you ever heard of an iPhone or a computer killing anyone?

Me neither. But iPhones and computers will help us from being silenced. Please join me by refusing to shut up.

ADDENDUM: At my request, the Post-Dispatch removed the offensive posting from the comment thread.

---

November 2011 -- Social Security Under Threat
by Judy Arnold

Social Security is currently under attack by big corporations and many Republicans, who for years have insisted that the program is bankrupting the country and want to drastically cut or privatize it. The truth is that Social Security has paid out benefits for 75 years and has the ability to continue to do so for the next 25 to 27 years. According to the Social Security Administration, the program has a $2.7 trillion surplus. Social Security is funded by a payroll tax, not the U.S. Treasury, so Social Security has not contributed to the national deficit. According to Sen. Bernie Sanders, I-VT, those spreading misinformation about the program want to "turn Social Security into a multi-trillion-dollar taxpayer-funded Wall Street slush fund."

Social Security has been a great success. When the program was developed, 50 percent of older Americans were living in poverty; today that number has been reduced to about 9 percent. But the need for the program remains urgent. The poverty rate for adults ages 18 to 64 reached 13.7 percent in 2010. Older workers who have lost their jobs and are unable to find work are using Social Security to provide needed income. More than 46 million people in the United States now live in poverty, the highest number in the 52 years that U.S. Census Bureau has been tracking it.

As Mary Clemons, president of Women's Voices, recently testified to Rep. Todd Akin, R-MO:
Many of the 51 million people receiving Social Security are healthy, have modest savings, and are able to put money into the economy, which they could not do without Social Security. Others, who have worked at low-wage jobs all their lives depend on Social Security to maintain a modest lifestyle. By the way, as Mary pointed out, Social Security is neither an "entitlement" program nor a "handout."
Privatizing Social Security is not a feasible alternative. "Over the last five years my husband and I had a 0.05 percent return on our investments, slightly better than the Dow Jones return of 0.01 percent. The S & P had a minus 1.85 return. I don't think I want to rely on Wall Street in my old age," Mary said.
Promises that any changes in the program would affect only those 50 and younger are of slight comfort to those with children and grandchildren. Employers are now providing fewer benefits and lower wages. In fact, 30 years ago a one-income family had more disposable income than a two-income one today. For example, Mary said her son has not received a raise in almost 4 years while costs of his benefits and providing for his family continue to go up. Putting money into a retirement fund and then figuring how best to invest is close to impossible for most workers.
The calls for cutting Social Security (as well as Medicare, Medicaid, etc.) are occurring as the wealthiest 400 Americans earn an average of $345 million a year and pay a tax rate of 16.6 percent. Between 1998 and 2005, two out of three U.S. corporations paid no federal income taxes, according to the Government Accounting Office. Obviously, these disparities indicate that there are many ways to continue to provide the programs that are necessary to a healthy society. One easy and just change would ensure Social Security's long-term solvency: repealing the payroll tax cap for those earning $250,000 a year. Consider supporting the Keeping Our Social Security Promises Act or other measures that provide sensible ways to save Social Security.

(Information for this article came from Sen. Bernie Sanders, The Speech and other communications; AARP; and the St. Louis Post-Dispatch.)

---

October 2011 -- The Voter Protection Act ... Fact or Fiction???
by Jeanne Bubb

A legal challenge by the American's Civil Liberties Union (ACLU) of Eastern Missouri charges that the proposed changes to the voter requirements of the Missouri Constitution misleads voters and would restrict the voting rights of many Missourians (Aziz et al. v. Mayer et al.)

Who are supposedly being "protected" by the changes proposed in Senate Joint Resolution No. 2? Certainly not the disabled like E.A., one of the plaintiffs in the ACLU suit, who has multiple sclerosis, is confined to a wheelchair, whose ID has expired and would have great difficulty, both physically and financially, obtaining a new state ID as required under the new legislation. Not much protection for M.B.S., another plaintiff, a naturalized citizen who has had difficulty renewing her driver's license because of problems with her Russian birth certificate. And what about plaintiff T.B. a college student whose out-of-state and student photo ID's, which are now accepted for voting, would no longer be valid! Then there is L.B. who won't be able to renew her ID because the name under which she registered to vote is different than the one on her birth certificate and whose hand tremor could result in rejection at the polls if signatures don't match up

Let me back up and give you a little history. In 2006, the Missouri Supreme Court struck down a law requiring that Missouri citizens show government issued photo ID's when voting. The court found that this was a "heavy and substantial" burden on the right to vote. The court further stated, "The exercise of fundamental rights cannot be conditioned on financial expense" (think poll tax). It costs money to get the birth certificate or passport necessary to secure a Missouri photo ID.

In order to circumvent the 2006 Supreme Court decision, the 2011 law, SJR 2 or The Voter Protection Act, seeks to amend the Missouri constitution. Although, SJR2 still requires that voters present a government issued photo ID, it does allow for exceptions to be made by general law, namely for citizens who are unable to obtain proper ID due to physical or mental problems, financial limitations, religious beliefs, or if the voter was born before January 1, 1941. These individuals could vote by provisional ballot. Sounds good, until you realize that a high percentage of provisional ballots are never counted. In addition, many disabled and older adults are not able to consistently replicate their signatures as required for a provisional ballot to be counted.

What is behind this initiative? Proponents claim that it will prevent voter fraud. Opponents ask, "What fraud"! Ron Berry of the Secretary of State's office states that, "not a single case of voter impersonation has ever been prosecuted in the state of Missouri". So what is behind this? Some say it is voter suppression for political gain.

Another frightening consideration ... the cost! Missouri recently estimated that implementation of the legislation would cost the state more than $20 million in just the first three years! Missouri, strapped for money, can ill afford this expense.

The good news is that Governor Nixon vetoed this legislation. As a result of his veto the ballot measure cannot be implemented even if passed by the voters. However, House Speaker Tilley, R-Perryville, one of the leaders advocating government issued photo ID's, stated that he hopes lawmakers will revisit the matter again before the voters go to the polls. So, it appears that this fight is not over!

(Information from the ACLU website, the St. Louis Post Dispatch, the Kansas City Monitor, the St. Louis Beacon, and the Fair Elections Legal Network.)


---

September 2011 - Looking at Issues Through Different Lenses
by Barbara L. Finch

My friend Romona and I have a lot in common. Both of us have lived in the same small city in West Virginia. Both of us love southern cooking. Both of us are progressive Democrats. And we're both passionate about social justice.

But when it comes to a few issues, Romona and I see things through different filters. That's because Romona is black, and I am white. And while we agree on most things, there are just some things that we see differently. Here's a case in point:

One of the biggest eyesores in the city of St. Louis is the old Pruitt-Igoe site, which is on its way to becoming an inner-city jungle contaminated with toxic waste. Romona calls it "an urban cesspool," and she is right about that. The fact that the city of St. Louis has tolerated this cancer on its landscape for decades is maddening.

A couple of months ago, two individuals who are interested in historic preservation, landscape design and urban architecture came up with an idea. They would sponsor a competition, and ask individuals and organizations to submit ideas for the redevelopment of this site. There's no guarantee that any of the design ideas will be implemented; the purpose of the competition is simply to stimulate conversation and creativity.

When I heard about this idea, I thought it was great. I believe it is a thoughtful, clever effort initiated by a few people who have the best interest of the entire city at heart.

When Romona heard about this idea, she was livid. She wasn't angry about the idea of the competition, but rather by the process. The committee that planned this competition did not include any residents from the neighborhood surrounding the Pruitt-Igoe site, she said.

"The planners of this competition were not inclusive or respectful of the residents who will ultimately be impacted," Romona said. "This is just another example of institutional and systemic racism. The lack of participatory citizen engagement of African Americans in the decision-making that impacts their lives is an all-too-familiar practice that has plagued St. Louis for years."

"No one wants to see Pruitt-Igoe cleaned up and redeveloped more than the residents who have lived in its shadows for 40 years," she continued. "But how would you feel if strangers came into your community and made plans for a certain area and you learned about it from a press release?"

I don't know the answer to that question, and I've thought a lot about our differing responses to this proposal. It seems that both Romona and I...and probably most people....have a pre-ordained "default" setting that automatically clicks in when we consider any issue. My default is to look at things through "white" eyes...and yes, the eyes of white privilege, which is so ingrained that I usually don't even recognize it. Romona's default setting, naturally, goes to black. Her response is based upon decades of experiences which I can't even fathom.

Neither response is good or bad, right or wrong. They are simply the way we see the world through our own unique lenses, filters and perspectives...and yes, our blind spots.

In the case of the committee sponsoring the competition for the Pruitt-Igoe site: perhaps this is a good example of one of those situations that are "both/and." Maybe it is a creative idea that will benefit the community AND maybe there should have been representatives from the neighborhood who had a seat at the table during the planning process.

Did Romona over-react in her response to this? Maybe.

Am I deaf and blind to the feelings of those who have suffered from years of exclusion in citizen engagement? Perhaps.

So maybe Romona and I are BOTH right.

Maybe this can be a learning experience for BOTH of us. And that would be a good thing.

---

August 2011 - Has it come to this:
Stewing in the juices of my own liberal guilt?
by Ruth Ann Cioci

I once believed Congress would pass legislation taxing greenhouse gas emissions and spend that revenue for things like clean energy and mass transit. I thought public policy would make me pay the real cost of eating asparagus flown in from Peru. Not so. And hope is retreating. Fifty percent of the newly elected congressional representatives deny the existence of human-made climate change. And eighty-six percent are opposed to any energy legislation that increases government revenue.

Seems I'm on my own for a good bit longer to do the little things that one person can do in the struggle to slow global warming. I changed some light bulbs, added insulation, got new windows, quit eating mammals, cut down on showers and laundry, signed up for Ameren's questionable Pure Power program, joined a dozen environmental organizations and read lots and lots about all of the other things I should and shouldn't do.

All that investigation made me glad that I'm way too old to give birth and not inclined to set a forest fire since those seem to be the worst things an individual can do. But I am still doing the next worst thing -- flying. And I keep flying even though I know George Monbiot is right when he says, "If you fly, you destroy other people's lives." (The facts behind that assertion are in his excellent book Heat, How to Stop the Planet from Burning).

I'm pretty good at rationalizing "why" I need to fly and at comparing myself to the guy who is proud of amassing 10 million frequent flier miles just because flying is fun. Washington isn't going to salve my conscience with any kind of greenhouse gas tax. In fact, government subsidizes the airline industry very generously with all that extra money we have to burn. Sometimes I get around to buying "offsets" but I'm not stupid enough to believe that buying carbon offsets really erases my "sin," it's just a "Hail Mary." So my guilt lives on.

But that's the way it is with endless liberal guilt. We see the injustice, we see the stupidity, we embrace "the cause," and then we own it. We should have tried harder; we should have given more! St. Louis children shooting themselves, innocent people executed, budgets balanced on the backs of public workers, Medicaid cut, education gutted, and polluting coal plants. STOP! Enough already. The list could stretch to next month and wouldn't be complete. The stupidity of it all!

The work of Women's Voices is endless and social justice isn't just around the corner. But we are a caring community of like-minded women who can learn, work, commiserate, cry and, sometimes, hope. We are not crazy and we are not alone. We can join hands, recommit, embrace the guilt, and stew together as we raise our voices for social justice.

---

July 2011 - Why the Disparity?
by Ann Ruger

Imagine two little boys, about three years old, clinging desperately to their young mothers. Around them, chaos swirls: angry voices, loud noise, confusion. Both are hungry. Both have bad colds. Neither has a place to sleep tonight.

Now imagine these two outcomes. The first is taken with his mother to a safe shelter, given nourishing food, treated by a competent doctor. Kind strangers read him books and make him laugh. His mother is given assurances that she'll soon be back in her house and that trauma counseling will be available for her and her son. That night, he falls asleep on a soft pallet, with a pillow, plenty of blankets, and a brand-new teddy bear.

The second boy continues to be hungry. With no medical treatment, his cold gets worse. No one reads him books. He and his mother find no permanent place to live. Nothing around him feels soft or new or--most importantly--safe. The trauma he faces daily makes it hard for him to trust and to love. He grows into an increasingly sullen child who pulls away from his overwhelmed--and angry--mother.

Why is there such a disparity between these two boys' lives?

As it happens, if a child in Missouri finds himself in the path of a devastating tornado, we expect, and even demand, our government step in and make things right.

If, on the other hand, a young child happens to be unlucky enough to be born into the midst of devastating poverty, we somehow deem it's his "fault," and we resist efforts by our government to help him. "His mother got the family into this mess," we hear, "and it's her job to get them out!"

I feel so fortunate to live in the country where victims of natural disasters receive immediate and long-term assistance. But I wonder how a country that purports to be as civilized and advanced as ours can refuse such assistance to victims of poverty. Is there a different moral code for each of these two situations? To me, the distinction makes no sense. We need to take another look at how we treat people, especially children, in distress--and why.

---

June 2011 - From Armchair progressive to Active Advocate
by Mary Clemons

I have always considered myself a compassionate person who cared about justice and equality for all. As I sat in my comfortable chair, I would read about awful events and bemoan the injustice of it all. I cared, but what could I do? When contacted by a small group of women in the spring of 2005 about the possibility of a new social justice organization I instinctively wrote an email expressing my skepticism that such a group could be effective but wished them well.

But I didn't want to be someone whose negativity would prevent this group of women from making their attempt to bring about positive change in our community so I agreed to help in the one way I could without having to actually take action on any issue. I agreed to be the Treasurer of Women's Voices, a nice job that I was capable of doing quietly in the background.

Then came the monthly meetings. I went to one, then another, and another. I learned about health care, stem-cell research, the disparities in administering the death penalty. I heard an expert in his field talk about poverty in America and our region.

I found myself writing a letter to the editor. That was easy. I went with a group to Jefferson City to meet with legislators. I felt totally ill at ease. I joined others at a rally. I could do that. I went to the Pride Parade and helped carry the Women's Voices banner. That was fun!

I became interested in health care reform, met with other women in our group to talk about what we could do to help bring about change in the system. I attended seminars and learned more. And, what a nice way to learn. I was with a group of women, some of whom were extremely knowledgeable about health care and others like me who knew little.

The more comfortable I felt about knowing the facts, the more I could do. I eventually spoke in public and at small group meetings with legislators, and then at a Senate Hearing in Jefferson City, and eventually at what was billed as an "Obamacare" hearing hosted by opponents of the new health care law. Women's Voices provided the environment to foster this confidence.

In a few years I went from being an armchair progressive to being an active advocate for social justice. I urge you to spend time with us and share your ideas. We will listen and encourage you to use skills you may not know you have. Women's Voices changed my life; let it change yours too.

---

June 2011 -- Why I Support Health Care Reform by Barbara Richter

Some of us in Womens Voices have worked on health care reform for five years and were happy to support the passage of the Patient Protection and Affordable Care Act last year. Since its passage, this law has been under attack and attempts continue to repeal it.

A group of us have felt strongly that this is the most significant piece of health care legislation in the last 30 years and are committed to ensuring that it be implemented fully so that health care can be accessible and affordable to most Americans. Although the law has some weak points, overall it contains the principles supported by Missouri Health Care For All, which Women's Voices is a member.

When I think about the millions of Americans who have been unable to obtain the health care that they or their family members need to prevent and treat illness, I realize it's no wonder that many of them feel a sense of hopelessness and frustration at a system that allows this to happen. It is also baffling that so few people understand what is in the law and how helpful it will be in opening up the system for access to quality health care.

This is why one of the Women's Voices Advocacy Projects for this year is an outreach for education about the facts of the law so that Americans can make an informed decision about supporting this law. Women's Voices is working with Missouri Health Care For All and the Missouri Foundation for Health in offering presentations explaining the facts of the law and dispelling the myths that have developed about the law. This is a collaborative effort with many organizations working together for the common goal of achieving affordable, accessible, quality health care for all Americans.

I am proud to be part of this effort and proud to be a member of Women's Voices.

---
May 2011 -- Left Out by Mary Clemons
Reprinted from the St. Louis Post Dispatch Letters to the Editor May 25, 2011


Several bills never made it to the floor of the Missouri Legislature for a vote this session.

We missed a wonderful opportunity on health exchanges that give small businesses and individual insurance buyers a way to buy insurance at a lower rate. A bill to implement such an exchange had bipartisan support in the Missouri House, but that was squelched when it went to the Senate, where a threatened filibuster prevented the legislation from going forward.

Health insurance companies have reported their highest profits in years and have record reserves. Insurers are raising rates at record levels, too. In Missouri, citizens have no way to review why rates are increasing or to block unjustified increases. Two bills were proposed to implement a rate review mechanism. Several members of my organization testified on behalf of these bills, which would have provided premium transparency, but those measures never made it out of committee. Major insurers that were fighting the bills behind the scenes had more influence on the committee members than the consumers who told their stories of abusive and unjustified rate increases.

Payday loan legislation did not pass. One bill - which was not true reform and would have capped loans at an APR of as much as 1,500 percent - deserved defeat. But a different bill did provide true reform. That bill, which would have capped rates at 36 percent, had a hearing but did not reach the floor for a vote.

Missourians deserve better. Legislators should do what is right for the people, not bow to the corporate interests.


---
May 2011 -- Voter ID Legislation

Letter to Missouri Governor Nixon from President Mary Clemons -- May 5, 2011

Members of Women's Voices Raised for Social Justice, an organization numbering more than 500 members and supporters in St. Louis, urge you to veto Senate Bill 3, which would put voter ID into effect in the state of Missouri if voters pass a proposed constitutional amendment.

In 2007, a proposed Voter ID law was ruled an unconstitutional infringement on the right to vote by a Cole County Circuit Court. This decision was upheld by the Missouri Supreme Court by a 6-1 decision. Women's Voices Raised for Social Justice filed an amicus brief in this case, and we were proud to be joined by the Missouri Women's Coalition, the Missouri Chapter of the National Organization for Women, the Jewish Community Relations Council of St. Louis, and the 37 million members of the AARP.

We believe the proposed voter ID legislation is nothing more than a "poll tax in disguise." It places an undue burden on the poor, the elderly, the disabled, and those who do not drive.

The Missouri Supreme Court settled this issue four years ago. It's time to put this idea to rest and move on to issues of real importance and relevance to Missouri residents.

Thank you.


---

April 2011 -- Campaign Finance Reform by Elitta DeArmond

The education curriculum teaches students about the three branches of government. They learn the responsibilities of each and the checks and balances installed to maintain a balance among them. It is hoped each branch would be aware of its responsibilities to the people and that too much power would not be given to just one branch. The core idea is that democracy is about WE THE PEOPLE.

Over the life of the U.S. Constitution we have seen that idea work for the common person and other times fall short .... for example, the decision made by the Supreme Court in 2010 that allows corporations to give political candidates an unlimited amount of money. Most individual citizens cannot possibly compete with this kind of influence. Here we have an example of a decision that works against the common voter. Under this recent Supreme Court decision, the power that corporations can apply to elections makes the situation seem even more threatening to democracy. And democracy only works when the people are involved in making the laws.

Eighty-five percent of people feel that corporations have too much power in the selection of our politicians. Because there has been a massive negative public response to this Supreme Court decision, now is the time to get public financing of campaigns on the national agenda. Politicians should not be beholden to corporations to get elected but to the people who vote them into office. Our legislators need to focus on good jobs, health care, safe products, responsible government, clean air and water, and education instead of repaying debts for and supporting big corporations. Corporations have to make a profit; that is understood. But how many times have people suffered from the excessive political power of corporate bodies?

This is not about being a Republican or a Democrat, a Conservative or a Progressive. It is about the needs of the people versus the needs of the corporations. We are the people and the kind of change that puts people first will come only through our caring enough about that principle to work for it.

I believe it will take an amendment to the Constitution for public financing of campaigns to come into existence. It can be done. Remember women's suffrage, the civil rights movement, and lowering the voting age to eighteen? These are examples where the people made the necessary change happen. It is time that the people make their voices heard again.

---

March 2011 -- Women's History Month by Shelly Lemons

Do we still need Women's History Month in the 21st century? In short, yes. And I don't just say that because I am a women's historian. There are many arguments that suggest a celebration of women's history has served its purpose. We all know women "did stuff." Some suggest that an understanding of gender has eradicated our need to focus just on women. These critics suggest that women's history is marked as "hostile" while gender is marked as "inclusive." They rationalize that women's history divides women --and men-- forcing them to pick a camp to support.

I would argue to the contrary. Instead, women's history and by consequence a celebration of women's history month, brings us together as a unit. As historian Susanne Lebstock has suggested, women's history makes us smarter. We are reminded of unfairness and injustice. We see how individuals and groups committed to change found success despite the odds against them.

Historically, women have taken ideas of change and reform and actually put them into action. In the 19th century, they did it because they had no other voice-no vote, no legal status. In the 20th century, they had a political voice as individuals, but used a public call to action to create a larger, more unified voice for American women. That sound has carried forward to generate social, economic, and, yes, even political change.

Now in the 21st century, big or small--one or many--women's voices count. In order to keep those voices loud and clear, we cannot forget the whispers of the past. We still need women's history to remind us of where we have been and to help us see where we are going. Embrace the celebration of women's history this month.

---

February 2011 -- Perspective by Joanne Kelly Good

In his January 18 column in the Post-Dispatch, Paul Krugman notes that Democrats and Republicans are divided over beliefs about the role of government in providing a safety net for less fortunate Americans. The Democrats tend to see this as a moral obligation. Republicans believe they have the right to the money they've earned and should be allowed to choose whether or not they want to help the less fortunate. Women's' Voices is a nonpartisan group. However, the women in our organization don't seem to side with the "I earned it; I have a right to keep it" contingent.

Politics! Doesn't it make you crazy sometimes? The way one side bashes and demeans the other? I know I get so fed up that once in a while I need to take a break from TV stations that focus on the political views of either side, and even the less-partisan news programs. Sometimes I get so angry at "the other side" that I lose my perspective. And that perspective is that we ALL have the right to our own beliefs. That is what makes America so strong--and so divided.

How to deal with these strong feelings against "the other guys?" First, I need to realize that I am not omniscient. I have lived in one skin all my life, with just one set of experiences. Granted, I have been so much more fortunate that most of the people in the world. And feeling guilty that I have such a privileged life certainly colors all of my views. But mine is not a universal viewpoint. Some others feel that they have worked hard for what they have accumulated and they don't want someone else (i.e., government) taking away increasing amounts of money to help others who may have not taken advantage of all the opportunities our society offers.

I talk to myself daily, telling myself that all of us are worthy of respect. It is my duty as a human being to respect all other humans. For example, I need to realize that a bigot is not only a bigot. She might also be a dutiful mother, a caring wife, a productive member of society. She feels as justified in her belief system as I do. Dumping my negative feelings on her does not accomplish anything.

So I am working to try to understand that we all get to our beliefs on varied paths. I am working to rid myself of feeling superior to others whose beliefs are not as "liberal" as mine.

Believe me, it's hard to do. And I need to work on it every single day.

---

January 2011 -- Altruism by Jane Cocalis

You read a story in the newspaper or hear something on TV: a family has been forced out of its home; a former white collar worker is living in his car. You have sympathy for these people. You feel bad for them but at the gut level, that sympathy is accompanied by relief that it's not you or your family in this terrible situation. For a moment, you think about this problem and hope life turns around for these people. You sympathize--you comprehend the problem and feel terrible about it--and then you go on your way.

If you are a person who moves beyond sympathy, you think about the larger questions: Why should these people lose their home? How come these children have to go hungry? You spend some time thinking about how the "system" could change so what are basically moral failures can be prevented. You have moved from sympathy to empathy. You see the underlying problem, embrace it as your own, and think about the possibility of correcting it. But there is one more step to take and that is to act on your vision for change. This is altruism: the ability to move beyond one's self to act on behalf of others.

Over the past several years we have had a political and financial housecleaning at the highest levels of Congress, the White House, and Wall Street. But now we seem to be returning to business as usual. In Missouri, we have legislators who drastically cut off Medicaid for many Missouri citizens in need of help. Possibly a legislator will vote to restore those funds when this particular problem hits his or her own family. For once, a representative might understand the need to do something positive. If other people benefit, well, that is "collateral good" and it might gain that representative some votes at election time. But this is not altruistic behavior.

Can we break this habit of selfishness? Perhaps we must reach a state of total moral collapse before people wake up and say "This isn't what I want from my government." Meanwhile, I believe our greatest strength lies in our individual actions. Not only can each of us contribute to the common good but we can also establish a model of altruism for others, especially the generations following us.

Little by little, we have changed the world and brought it nearer to justice for all. If each of us encourages others to follow suit, to become people who understand that individuals can better the lives of others, we will move forward toward greater altruism--and then force our elected representatives to open their eyes and march along with us.



---
December 2010 -- More Than We Need by Joanne Kelly
Reprinted from the St. Louis Post Dispatch Letters to the Editor December 2, 2010

Something in "Outsourcing holiday stress" (Nov. 30) squared with what has concerned me for years: the deeper and deeper divide between the rich and the poor in America. Some St. Louisans are paying others to decorate their homes for Christmas. The average bill is $1,400 for a complete job. These folks have the right to spend their money in this way, but it makes me wonder if they have more money than they need.

"Homes can be saved by lawyers" (Nov. 30), told of a woman in Overland who found a lawyer to fight foreclosure on her home. She almost lost it when an automobile accident left her unable to work for four months. She is lucky to afford legal help. Others have not been as lucky and lost their homes to foreclosure. They won't even have a home to decorate this Christmas.

The media concentrate on the divide between the left and the right. The real divide is between the rich and the poor. For decades, we have felt superior to those countries in which the wealthy lord it over the very poor. We're becoming such a society. A movement has sprung up that seeks to reduce the role of government in keeping America a land for all of us. They are helping to create an America that is run by and for the wealthy and high born.

Are we losing our America because those who have money are not willing to do with less?

Joanne Kelly-Good • Maplewood
President, Women's Voices Raised for Social Justice

---

November 2010 -- Out Of Many, One by Mary Clemons

Angela Merkel's recent declaration that multiculturalism has "utterly failed" and that people of different cultures can't "simply live side by side and live happily with each other" has created quite a stir. Of all the commentary I have read about her words, I subscribe to Leonard Pitts Jr.'s thesis, paraphrased here, that living in a country that strives to manage diversity is far far better than the alternative. He says, "The only thing worse than living in a nation that seeks to achieve that balance is living in one that does not."

In the U.S. we have had, and will continue to have, struggles with our acceptance of people with faiths and life styles different from our own. But look at what our melting pot has given us - the blues, jazz and zydeco; burritos and borscht; The St. Patrick's Day Parades and the Gay Pride Parade in St. Louis where our members have marched every year since our founding. We have Architects - I.M Pei, born in China; Maya Lin, creator of the Viet Nam Memorial, a first generation American; and Eero Saarinen, designer of the St. Louis Arch, born in Finland. Musician Yo Yo Ma was born in Paris of Chinese parents. Our scientist Albert Einstein was born in Germany, and Enrico Fermi in Italy. So Taguchi, a former St. Louis Cardinal, came from Japan and basketball great Patrick Ewing from Jamaica. Steve Chen, co-founder of U Tube, is Taiwanese American and Adolph Ochs, founder of The New York Times, was born to German Jewish immigrants. I am sure you can come up with your own list.

I, for one, like diversity. I treasure living in a neighborhood with families, single parents, the young and the very old. I take pride in our garden that has wild flowers and a variety of plants. I even like seeing a few weeds and leaves in the lawn. I was thrilled at gathering for a rally in Tower Grove Park with Blacks, whites, Spanish and Asians. I like that I have gay and lesbian, Black and White friends on my Facebook page.

Let us honor and remember the words on our National seal: Out of Many, One. Out of many states was born one nation and out of many backgrounds we are one nation, a nation where we can and must speak out about the issues we hold dear.

---

October 2010 -- Winning The Lottery; Paying It Back by Barbara Finch

It's a rare gift for a speaker to be able to simultaneously horrify and inspire an audience in the space of one hour. Nicholas Kristof, two-time Pulitzer Prize winning op-ed columnist for the New York Times, managed to do both in appearances in St. Louis in early October.

Kristof is co-author (with his wife, Sheryl Wu Dunn), of "Half the Sky: Turning Oppression into Opportunity for Women Worldwide." In his speeches in St. Louis he spoke about global health, poverty, women's rights, and "the tragic consequences of being born female in the world today."

The central moral challenge of this century is the profound discrimination against women and girls, Kristof says. In much of the world, gender discrimination plays itself out as death for females. In addition to lack of educational opportunities, he described scenarios that are commonly taking place across the world: forced prostitution, women being sold into slavery, human trafficking, rape, denial of medical care, and other atrocities. He estimates that 800,000 people are trafficked across international borders every year.

"If you want to address global problems, the most effective way is to educate girls and then bring them into the work force," Kristof says. "Women and girls are not the problem, they are the solution. But in many parts of the world, girls today are simply disposable."

While he advocates giving women knowledge and access to better birth control and enabling them to have more input into financial decisions, his loudest call is for education. "Investing in education for girls is a truly transformative experience," he says. "And the ugly side of the picture is that it's always the girls who are forced to drop out.

"Education is the closest thing we have to a silver bullet. But it's not just about building schools. We have to make girls healthy. Sometimes that is as simple as providing a 'de-worming' pill once a year. Often it is just making sure they have feminine hygiene supplies so they can go to school, and don't have to stay home when they are menstruating."

So, here we are in Women's Voices: an organization of hundreds of educated activists. Why aren't we more livid about this issue? Why don't we get more engaged?

Kristof offers a few possible reasons. One, he says, is that it's simply too depressing. Second, he believes that helping people is harder than it looks; we have to figure out ways to make aid work better. Third, because these problems are so far away, it's easy to say, "why should I care? We have our own problems here."

Kristof encouraged his listeners to find ways to relate to the individual women and girls who are suffering. Monetary contributions are crucial, but he feels that the work becomes more fulfilling if we can do more than write checks.

"What makes us happy?" he asks. "Almost always, it's some connection to a cause that is greater than ourselves. Those of us who are in these rooms today here in St. Louis have won the lottery of life. Now: how do we pay that back?"

As members and friends of Women's Voices, we encourage you to think about this. How can we pay back our incredible good fortune?


---

August 2010 -- The Golden Rule Writ Simple by Barb Finch

I don't know Kathy Conley-Jones, but I wish I did. I think I'd like her.

Conley-Jones is owner of the Conley Financial Group in St. Louis. In an article in the St. Louis American in May, this obviously successful African-American woman was quoted as saying:

"Success is not about money. It's living in a way that you don't hurt other people."

Wow! This is the golden rule writ simple...simple enough for a preschooler to understand. But it must be too complicated for corporate CEOs, local, state and national political decision-makers, and other "in charge" individuals.

If "don't hurt other people" was the bottom line, would we have the abandoned housing, crumbling buildings, and infrastructure mess that we have in North St. Louis today? Would we have hungry children, inadequate public schools, and lack of services for children in our community?

If they really didn't want to hurt other people, would our state legislators continue to make it ever more difficult for women to access legal abortion services? Would they continue to deny access to affordable health care to low-income families? Would they continue to make it easier for people to carry concealed weapons? Would they continue to make it more difficult for people to vote? Would they try to prohibit possible life-saving stem cell research in our state?

If we really tried to honor other people, would we force some individuals to lie about their sexual orientation in order to serve in our armed services? If we truly cared about not harming people, wouldn't we insist on safer working conditions and more environmental protections?

Social justice will be a reality when everyone does more than give lip-service to Conley-Jones's mantra. Meanwhile, we all have a lot of work to do. May we be successful...and do that work without hurting other people.


---

July 2010 -- They Seem Benign by Mary O'Reilly

Two joint resolutions in the Missouri legislature--SJR31 and HJR62-would amend the state constitution:

SJR31 would provide that students may engage in private and voluntary prayer, acknowledgment of God, or other religious expression and express their religious beliefs in school assignments without discrimination based on the religious content of their work. The amendment would stipulate that students not be compelled to participate in academic assignments that violate their religious beliefs and would require all public schools to display the Bill of Rights of the U.S. Constitution.

HJR62 is a similar measure.

It is obvious that these amendments are designed to inhibit the teaching of evolution, since there is no need for them otherwise, and to insert the authors' own religious views into the classroom or campus. If you believe that students deserve to be taught scientific theories supported by the majority of respected scientists, please contact your state representatives. You can find them here: http://www.senate.mo.gov


---

April 2010 -- Social Justice by Ann Ross

Recently a part of the name of our organization, "Social Justice," has been making news. Some have decided "social justice" is a code for actually caring for others who have a hard time caring for themselves. And that leads to that naughty word we were taught to duck and cover our heads in fear of--the dreaded "socialism" and the even more scary "communism." So the circular logic goes like this: if you care for others in our society, you're not really a card-carrying selfish capitalist..... you're a dangerous "socialist."

My son has recently called me his "Commie Mommy" because of my interest in social justice themes, even though, as a founder of a business, I call myself an "entrepreneur," the ultimate capitalist epithet. I have always loved his humor. As a group, Women's Voices Raised for Social Justice tries to learn more about social justice themes and then work toward fixing injustices. I have a hard time being afraid of that; in fact, I embrace our work. I believe "social justice" is becoming a code for "not right-wing enough," and it's disturbing when zealots distort the meaning of "social justice." So let's pay attention when our group's name gets thrown around. Let's see just who's throwing it around, too, and call them out for misusing our name to obscure their goals.


---

February 2010 -- Payday Loans: Why Should We Care? by Ann Ross

Families who borrowed from a payday lender in the past year were more likely to be minorities and single women than their counterparts. They also tended to be younger and have less education and access to other sources of credit. Such loans can hurt borrowers. According to Michelle Corey, president and CEO, Better Business Bureau of Eastern Missouri and Southern Illinois, "Desperate, unknowing people can get caught up in a downward financial spiral and end up in a worse conditions."

Here is some information I have compiled from the Missouri Women's Leadership Coalition, Kansas City, MO:
The latest Missouri Division of Finance report documents that payday lenders in Missouri charge an average interest rate of 430.68%.
Missouri's weak law allows interest rates of up to 1,980%.
Last year alone, there were 1,315 licensed lenders in Missouri, an increase of 44% since 2003.
Unlike surrounding states (Arkansas, Kansas, Iowa, Tennessee, Kentucky, Nebraska, Illinois, Oklahoma), Missouri allows six loan renewals. Fees are charged for each renewal, resulting in financially unsophisticated workers falling into a spiral of debt, which often results in the repossession of cars and other belongings.

According to the Missouri Better Business Bureau, more than 90 Missouri nursing homes have payday loan operations inside them, allowing the lender to deduct the loan, interest, and fees straight from the paychecks of nursing home workers. The Associated Press reports that the Community Financial Services Association, a national trade association for the payday loan industry, says it knows of no other states with similar arrangements between nursing homes and payday lenders.

More information: The Center for American Progress presents information from a Federal Reserve Board study, on its website, http://www.americanprogress.org/issues/2009/03/payday_lending.html


---
November 2009 -- Is Profit All There Is? by Barbara Finch

On November 12, 2009, the St. Louis Post-Dispatch reported on a speech given by David Farr, CEO of Emerson, the St. Louis-based maker of electrical equipment. In his speech, to a group of executives attending an industrial outlook conference, Mr. Farr blasted the U.S. government for making it difficult for his company to do business. Citing "cap and trade, medical reform, and labor rules," he complained that "Washington is doing everything....to destroy U.S. manufacturing."

Outlining his intention to move jobs to India, China, and other emerging markets, Mr. Farr said, "We as a company today are putting our best people, our best technology and our best investment in these marketplaces to grow. My job is to grow that top line, grow my earnings, grow my cash flow and grow my returns to the shareholders." And, he continued, "I'm not going to hire anybody in the United States. I'm moving."

I imagine few of us were aware that Emerson was having such a difficult time. A recent news release from the company was headlined "Emerson Reports Fiscal 2009 Results With Improving Trends in 4th Quarter." The company's 4th quarter sales of $5.3 billion were up 4.6 percent from the 3rd quarter. Emerson generated $2.6 billion of "free cash flow." And last year the company received $43 million in government contracts (that's from the same government that Mr. Farr distains).

The 54-year-old Mr. Farr probably isn't suffering personally, either. His compensation last year, including salary, stock options, and other benefits, totaled more than $12 million.

It's hard to reconcile Mr. Farr's remarks with the reputation of his company in St. Louis. Emerson is usually thought of as a responsible corporate citizen. In 2007 the Emerson Charitable Trust gave $26.7 million to 2500 charities and non-profit organizations across the country, many of them in St. Louis.

On the same day that Mr. Farr's remarks appeared in the paper, Rabbi Mark Shook of Congregation Temple Israel delivered a commentary on KWMU, the St. Louis public radio station. He called for public recognition of companies that "do the right thing." The rabbi said he would like to read about "local entrepreneurs who, in acts of selflessness and courage, forgo the quick buck or windfall profit that came at someone else's expense and put the money back into the community." He would also like to hear about "people who chose not to dodge their tax responsibilities or lobby against tax increases, but chose instead to pay them...because they knew that the city or county needed the money for better roads or schools."

One day, two men, two totally different world views. If Mr. Farr's plans are carried out, it seems unlikely that the rabbi will be reading about Emerson in the context of "doing the right thing" for anyone other than Emerson.


---
October 2009 -- Women: Why We Need to Vote Now by Ann Ross

When women vote, women win. That's a "theme song" for the Women's Political Caucus, an organization that tries to get good pro-women women elected so eventually (or sooner) we get our half.

One of my goals is political parity for women. I truly believe if women were half the decisionmakers sitting around the table when some man says, "Let's start a war," that the women would say in unison, "Are you crazy?"

On Tuesday, November 3, we get another opportunity to exercise our hard-won right to vote. We get to decide on 911 upgrades and clean air-no smoking rules.

For the ballot in St. Louis City, see the St. Louis Board of Election Commissioner's website.

Polls are open 6 am to 7 pm, as usual.


---
September 2009 -- What Will It Take? by Ann Ross

Angry mobs at political information sessions?
Demonstrators carrying guns, tombstone signs, and Nazi symbols run discussion types like me away.
Ugly name-calling and death threats instead of rational discourse?
TV shows escalating their usual rudeness into hate talk?

I think we all agree our healthcare system is broken. Can't we find honest exchanges of ideas that might fix our health delivery system and redistribute our healthcare dollars more productively? I'm up for finding solutions, not causing anarchy.

Didn't the current administration get the buy-in from the medical "players" (hospitals, docs, insurance companies, big pharma) first? They seemed to all agree, and then everything broke apart.

I'm disgusted. I'm disgusted with so many myths and outright foolish lies coming from acquaintances who are generally fairly reasonable. I'm disgusted with the use of political whacko tactics and the online lying that shows up in my email.

I want solid healthcare for everyone in our country. Period. Screaming at our elected officials isn't the way to get it.

Insurance companies, corporations, and political proxy operatives have turned this into a partisan argument instead of working toward consensus. I'm feeling that old red-versus-blue rancor of the political silly season now. And I hate that divisiveness where I'm worried that my golf buddies are too full of ignorant misinformation to talk to.

Will it take some outside country's attack or Martians to unite us earthlings? Isn't our broken healthcare system enemy enough to bring us together? When will we ever see our leaders do what is right, rather than what they think will further their careers? What kind of healthcare do we really want to work for?


---
August 2009 -- Know the Truth about Health Care Reform by Mary O'Reilly

If you all are getting half as many hysterical messages about the terrible things the proposed health care reform bills will do to us as I am, I'm sorry for you. I think it behooves each of us to know what's true and what isn't, and to pass it on when we do (or at least to know for ourselves).

The following sites are all nonpartisan, equal-opportunity debunkers (or corroborators). We owe them a huge debt of gratitude and we need to take advantage of their hard work. This reform effort is far, far too important to not have the facts.

These first two sites speak directly to the subject of one of the more ubiquitous messages flying around at the moment (among many other things they get to the bottom of):
http://factcheck.org
http://www.snopes.com/politics/medical/euthanasia.asp

This one addresses a message I received a couple of days ago that was filled with accusations about all the "terrible things" the House's version (so far) of a health care reform bill would do to us, if and when it's passed - after being hammered out with the eventual Senate version:
http://politifact.com

Here are some more very helpful sites specifically about the reform bills currently under consideration:
A worthwhile overview -- text-only, or print link, or full page article with interesting sidebars

A really lucid and simple site on which to discover high-level facts re: healthcare
http://www.nchc.org/facts/coverage.shtml

Here's the White House effort to clear the air:
http://www.WhiteHouse.gov/RealityCheck

---
July 2009 -- Time to Fix Health Care by Judy Arnold

Ever since I had to go on the Medicare Part D drug program, I've asked, What happens when you pick a plan-carefully checking to be sure all your drugs are covered-and then your doctor prescribes something not in the plan's formulary? No one could ever give me an answer. Well, I got an answer when my physician prescribed a medication not covered by my insurance company.

The saga began on May 26 and ended on June 23. The denial of coverage led to an appeal, which made for a lot of bother for a slew of people: me, my doctor, my doctor's "insurance person," my pharmacy's staff, and my insurance carrier's employees. I can only imagine the hundreds of dollars wasted on phone calls, forms, and staff time-probably enough to cover my prescription several times over.

To make a long story short, after denying the drug and then approving it and then again denying it because I was to take it twice a day, my insurance company did finally agree to cover it and pay $320 of the cost for a one-month supply. That left $80 for me to pay out-of-pocket. A lot of money. But, even worse, I knew that the full monthly cost of $400 would be applied to my "initial coverage period," driving me close to the "donut hole," or coverage gap. Once in the hole, I would have to pay more than $4,000 out-of-pocket before insurance would again kick in. So, since my condition is not life-threatening at this point, I chose not to fill the prescription.

I've always believed that it's dangerous to have pharmaceutical and insurance companies guiding the provision of health care. Now I'm even more certain that it's time for lawmakers to allow Medicare to negotiate prices with drug companies. It's time for Congress to pass meaningful reform that eliminates wasteful administrative spending and focuses on patients, and not on protecting the extravagant profits of the insurance companies. It's time for Congress to start serving the people's interests and stop playing politics with health care.


---
June 2009 -- North St. Louis Plan Raises Questions by Barbara Finch

For many thoughtful people throughout the St. Louis area, it's hard to know what to think about developer Paul McKee's proposal to re-make the entire near north side of the city.

Like the city itself, McKee has his supporters and his detractors. Now that his dream (or his scheme, depending on how you think about it) has been made public, conversations about the future of north St. Louis are finally being held. Many of these conversations are likely to include the words, "Yes, but" or "On the other hand." It's the contradictions, as well as the massive scope of this project, that make it so difficult to grasp.

On the one hand, most of north St. Louis cries out for attention. Many properties, especially those in the 5th and 19th wards, are a mess. On the other hand, many of them are a lot messier now than they were five years ago, when McKee began his buying spree. .

So north St. Louis is ripe for development, has been for many years, and no one knows this better than the people who live there. And Paul McKee has stepped up to the plate, investing $46 million of his own money to purchase property to make the area a better place to live and work.

But on the other hand, is the proposed plan really the kind of development the area needs? Can someone who has admittedly been successful with huge suburban projects, like Winghaven in St. Charles County, be sensitive to the difference between those and the needs of urban dwellers? Wouldn't it have been simpler, easier and less expensive to start small? Neighborhoods in other parts of the city have been slowly re-developed over time, one store, one church, one home at a time. This gives residents a chance to buy into the plan and it gives the developer a chance to prove himself to the people who live in the area. In re-development projects, as in life, outcomes are usually less successful when one person imposes his own personal vision on others.

Paul McKee is well-known and highly respected by many in St. Louis. He is a successful businessman, a community leader, a man who has contributed both time and money to a variety of worthy causes. Yes, but: he has deliberately allowed houses, lots and entire blocks to deteriorate. He has refused to meet with many of the people who live in the area. And his neglect of the historic Clemens mansion on Cass Ave. borders on the criminal. "I can't fix it up overnight," he has said. But the fact is that he has owned it for five years. It's difficult to reconcile this man's personal reputation with his recent actions that put him in the same class as a slumlord.

Finally, there is the issue of the men, women and children who live and work in this area. On the one hand, someone is finally paying attention to them. On the other hand, is this attention in their best interest? Many of them have called north St. Louis home for years and have no desire to live elsewhere. Others have invested time, money and energy into rehabbing homes and businesses. Can they endure 15 more years of uncertainty while their homes and businesses are being surrounded by "employment centers," all under the holy grail umbrella of economic development?

The most crucial question arising out of McKee's proposal doesn't involve the streetscape or the highway interchange or the rebuilt sewer system. It involves the people, who have been severely damaged just because they live in north St. Louis. As members of the Board of Aldermen begin their deliberations this summer, they need to write some guarantees into this plan to protect these citizens.

A Community Benefits Agreement is a starting point, but only a beginning. City leaders should be encouraged to think creatively about how to minimize future financial damage to residents of the area. Perhaps a re-development plan for existing owners could be carved out. Perhaps a fund could be created to provide low-cost home improvement loans (or at least pay for grass mowing and building maintenance that McKee has neglected). Perhaps some of the tax abatement could be passed along to existing owners.

On the one hand, Paul McKee's plan for the development of north St. Louis is indeed transformational. On the other hand, if it is executed as planned, without specific financial, civic and environmental safeguards, it will destroy an important cultural sector of St. Louis, and the people who call that portion of our city "home."


---

May 2009 -- A Solution for North St. Louis? by Ann Ross

On the Women's Voices bus tour of three northside neighborhoods--Old North St. Louis, St. Louis Place, and Jeff Vander Lou--on March 14, our two tour guides were North City residents. They showed us empty lots where homes and businesses used to be, the brickworks where brick thieves had traded drugs for used bricks, and the rebuilding 14th Street Crown (Candy) mall.

The owner of most of these derelict properties ringed with orange snow-fences is Paul McKee, former owner of Paric Construction Company; he has various straw-company identities. Another property owner is the City Land Clearance agency, which numbers their boarded up properties with white street address numerals but lets the roofs rot.

The residents remaining here live in confusion and worry, but no plan, no explanation, no sense comes from elected officials nor news sources. Community meetings include only irate residents, not invited leaders with solutions or plans.

I visited some women who work at McCormack Barron Salazar Realty, a three-pronged company that tries to revitalize the St. Louis city one area at a time. They are active in many other cities now in addition to ours. Their company tries to mix housing among various income and rental levels so that poverty is dispersed and living conditions are well controlled by such means as no-drugs policies. Their communities boast exercise rooms, nice playgrounds, and clean streets. Their approach seems to be the antidote to Paul McKee's tear-down spree. For more information on McCormak Barron Salazar Realty, see www.mccormackbaron.com/HTML/stl.html and www.mccormackbaron.com .


---

May 2009 -- Does Voting Mean Anything in Missouri? by Mary Clemons

The Missouri State Legislature is ignoring the mandate of its citizens. Perhaps we should remind our legislators that 58% of the voters chose Jay Nixon last November. We voted for change and we voted for Nixon because he promised to restore the Medicaid cuts.

Yes, the economy is in crisis, but that does not change the fact that 100,000 low-income people lost their Medicaid coverage. And with the economy in crisis, more people are becoming uninsured.

It was disheartening to read in the paper Thursday, February 26, 2009 that the House Budget Committee did not honor the governor's request to make it easier for children to enroll in the state Children's Health Insurance Program. Sixteen thousand more children can be covered by this program, which is funded largely by federal dollars.

Our legislators are suggesting we ignore the federal dollars for SCHIP and forgo federal dollars from the economic recovery program because two years from now we may not be able to afford the programs. The reasoning escapes me. Let's let children remain uninsured and not expand the Medicaid for those in need now because we might not be able to maintain them in the programs in the future? Our economy is expected to recover in two years. If it doesn't, let's determine what to do at that time. Meanwhile we will have helped our children receive preventative and needed medical care.

I would also like to remind our legislators that 76% of the voters in Missouri voted in 2006 to increase the hourly minimum wage. For workers who receive tips their wages were increased to $3.53. Now our legislators are trying to reduce that wage to $2.13. In the current economy fewer people are going to restaurants and those who do are reducing their tips.

Do we care about the people who work in our service industry? Do we care about our children and uninsured neighbors?

I am depressed; I am angry; and I wonder if voting means anything in Missouri.


---

April 2 Letter to the Editor in the Post-Dispatch by Susan Hayman

I'm mystified as to why the Missouri Legislature is rejecting free money. As I understand it, the federal government is offering money to our state for health care. The hospitals will pay the state's share of the funds. I've already paid taxes to the federal government, so part of their share is my money. But the Missouri Legislature is refusing the money. All the General Assembly needs to do is raise the income guidelines. This translates to $11,000 a year for a family of four. Eleven thousand dollars and some change, to support four people? Housing, groceries, utilities, transportation and medical bills - something has to give. But here's money to help pay those medical bills.

This feels like partisan politics at its worst, and we need a clear, logical explanation from our legislators about why they will not accept this money. The perceived fear of 'big government' just isn't good enough, when our neighbors are sick and dying.


---

April 2009 -- St. Louis "Had" by Nancy Cooksey

The history of St. Louis can make a good case of how it has often shot itself in the foot and the bullets seem to keep flying.

St. Louis HAD a thriving jazz musician community until the late 1950s when our stellar jazz musicians, tired of wrong-headed efforts to squelch their success, left town for welcoming venues elsewhere.

St. Louis HAD another thriving jazz, folk music, theater and show community as a result of the development of Gaslight Square after the 1959 tornado damage to that area. But again, protection of this family entertainment venue did not exist and again the musicians who drove its success moved on.

St. Louis HAD school buildings with fabulous architectural style, buildings meant to last for generations. But the education that took place inside those buildings was allowed to crumble and has never recovered.

St. Louis HAD a system of hospitals ("City 1 and 2") perfectly located in areas within city limits that to this day, even if made more compact, could be providing effective and affordable preventive health care in neighborhoods that need it, and not just to lower income families, but to all families. Regional Hospital was the final brick that was allowed to disintegrate. Those hospitals did not crumble on their own, they were helped to crumble; helped by lack of vision and by lack of facing the facts that preventive health care saves money for all of us.

St. Louis LOST far too many fine, brick and other architecturally attractive homes and buildings because it did not make far-sighted plans to protect and encourage their upkeep.

St. Louis HAD a chance to incorporate light rail plans into the re-building of Interstate 64 but instead we have only new cement for cars.

Now we have a chance to add to some of the positive aspects of St. Louis by expediting the enrollment of children in the SCHIP health insurance program and of re-instating Medicaid to those who qualify. Remember the facts stated above, that prevention of illness and identifying an illness at its onset saves all of us money. Successful management of mental illnesses is highly dependent on early identification and evidence-based treatment.

Now we have a chance to oppose the plans to cut the number of school days to 4 per week. We have a chance to put in place visionary plans for our school students that should include educating them in art, music, and classic literature. Ensuring that they learn the skills of reading, composition, and debate. And, of becoming even more creative in providing safe, educational after school hours in our school buildings that sit too idle for too much of the year.

Or, will it again be said about St. Louis, that....."St. Louis HAD or LOST......."


---

March 2008 -- A Message to Congress by Ann Ross

Does congressional spending make you nervous? It seems to me that it is your duty to do for the citizens what we can't seem to do for ourselves: build and repair roads, maintain public buildings and institutions such as schools, universities, prisons, libraries, parks, etc. When this economy is in the tank, it's time to get our infrastructure put back into running order with public funds, not dither about how much our grandchildren will have to pay to finish Congress's half-done job.

If your political opponents put other ideas into this package for the betterment of most of us, such as health care for all, I hope you'll support them in their worthy fight to make our country healthier. We all drink from the same water taps and breathe the same air, so let's clean up our acts. You can help and I hope you do.

Please put public money to work, NOW!


---

February 2008 -- Food Pantry Clients Increase 58 Percent by Ann Ross

I work every week at the Harvey Kornblum Jewish Food Pantry, a program of Jewish Family & Children's Service, just west of Lindbergh and Schuetz Roads. The pantry offers approximately a week's groceries to clients who may come every month. We never turn anyone away. If people say they are hungry, we believe them. We have a simple intake sheet that asks questions we need answered for our various (not enough) funding sources. From 2007 to 2008 we saw a 58% increase in clients. A lot of the increase was toward the end of last year. Lately, we have had many more new clients than usual, as the economic climate has pushed people to their hunger thresholds.

We operate out of a small room in the Jewish Family and Children's Services building, where we have a large basement storage area for back-stock. Volunteers fill orders for the walk-in clients, and wheel carts of bagged groceries out a side door to their cars. Clients often carpool, so we have many orders to gather all at once. We also have a delivery van that makes regular runs to deliver food to invalids and to senior housing. We serve clients from over 89 different zip codes.

Food stamps do not cover personal care items, so our clients are happy to receive our hotel room give-away bottles of shampoo, soap, and hand lotion. At the moment we're out of toilet paper, canned peas, and beef stew; but when we get low, we often buy the supplies to distribute to our needy clients.

If the clients need more food during the month, some will go from pantry to pantry in order to make it thru the month. Some clients come for short rough spots in their lives, and some are hardy regulars. Often these regulars have mental or physical disabilities that keep them from earning enough to survive on their own. Many of our clients use other JF&CS services, especially the services of our wonderful counseling staff.

To donate or volunteer: Jewish Family & Children's Service, 10950 Schuetz Rd., 63146; 314-993-1000.


---

December 2008 -- Medicare's Insane Drug Plan by Judy Arnold

As I write this, on December 26, I have five days to decide whether to keep my current Medicare Part D drug plan or choose one of the 47 others in Missouri-an opportunity Medicare gives you once a year. Why have I procrastinated so long? First, I was waiting to get information from my current plan?which in 2009 will almost double the monthly premium and copays?and from other insurers.

Second, it's been hard to find time to sit down and try to compare the 48 plans. Why is this so difficult? Because the plans are all over the map in the amount of their monthly premiums, annual deductibles, prescription copays (which vary for preferred generics, preferred brands, nonpreferred brands, and specialty drugs), formularies (drugs that are covered), and coverage for the dreaded donut hole. The donut hole is a coverage gap--a truly evil idea that leaves you with no drug coverage once your total prescription costs [those paid by both you and your insurer] reach, in most plans, $2,700, which can happen pretty quickly. Insurance doesn't kick in again until your out-of-pocket outlay brings your costs up to $4,350. Two more complications: Some plans set lower amounts for reaching the donut hole and some plans do offer various types of coverage in the gap, but they charge substantially higher monthly premiums.

I realize that prescription drug costs are a big problem for Medicare, but I find it hard to accept this situation when I see the federal government spending billions on an ill-conceived war; being forced to give billions in bailouts to greedy lenders and poorly managed automakers; and caving in to the insurance companies by making it illegal for Medicare to negotiate better prescription drug prices.

So now I'll go back to the mountain of advertising brochures, many of them duplicates, I've been receiving over the past few weeks. I'll also try to find some understandable information on the many websites that purport to help the elderly make sense of this insanity. How many billions are wasted by the federal government in creating websites, paying personnel to handle complaints, and printing and mailing literature to "help" us? What nefarious reasons does the government have for not requiring insurance companies to make the plans easily comparable? In short, how much has having all these insurance companies with all their red tape and marketing costs raised the cost of health insurance for everyone, whether on Medicare or not?

I pray that in the new year, reason will prevail. We'll finally acknowledge that health care is a right and that government should and can do much better by its citizens. In the meantime, I'm leaning toward a plan that appears to be much cheaper than my current one. But the catch is, the formulary includes fewer drugs. What if next year I should need a new medication that's not covered? There's no way I can sort through the plans, much less predict my future health needs. So I'll take a stab at picking a plan and hope I've chosen the best. I'll never know for sure.


---

November 2008 -- Bring On the Bubbles -- Barbara Finch

Remember the dot.com bubble? A lot of people made money; a lot of people lost money, and our country recovered to go on and produce the housing bubble. A lot of people made money, more people lost money, and now we're in the middle of a giant bubble of pain.

As we look toward 2009, I'd personally like to see a few more bubbles. For starters, how about an intelligence bubble? Think what might happen if we all woke up one morning and everyone was a lot smarter! We'd realize that our fragile environment is on the verge of collapse. We'd invest time and talent in finding new ways to generate energy. We'd all happily reuse and recycle. We'd learn to live smarter.

And how about a compassion bubble? What if we really started looking out for others? What if we made sure that everyone had a place to live, and decent clothes and food, and access to affordable health care? Some might call this "socalism," but I call it doing unto others.

And while we're dreaming, how about an understanding bubble? What if we could stop thinking about people who are different as "other"? What if we could come to grips with the fact that the death penalty is state-sanctioned killing? What if we could really believe that one religion is not better than another?

It would also be nice to have an ethics bubble, in which our elected officials outdid each other to demonstrate their high moral values. And we could certainly use a peace bubble, in which taking up arms would be the absolute last resort.

And finally, I am wishing for an energy bubble. (No, not THAT kind of energy). I'm talking about an infusion of enthusiasm, joy, and zest as we face the seemingly insurmountable problems that loom large today.

These are the kinds of bubbles I'd like to bathe in during the coming year. If you'd like to join me in the tub, I'll see you at a Women's Voices meeting.


---

October 2008 -- Will the Poor Ever Be Heard? -- Barbara Finch

What does it say about the state of affairs in Missouri when four newspapers, one television station, one radio station, and 19 civic and faith-based organizations in a major metropolitan area can't get the attention of the two leading candidates for governor at the height of the election season?

That's what happened when Community Against Poverty, a broad-based coalition of local civic and religious organizations, planned a forum to ask the candidates about their ideas to fight the growing epidemic of poverty in Missouri. Journalists from respected media organizations agreed to pose the questions. However, the candidates were not available to answer. One did not respond to the invitation to participate; the other declined with a form letter.

Maybe the problem was scheduling. Or maybe it was pure political calculus: the Democratic candidate felt that he didn't need to show up because the St. Louis metro area is his "base" and he doesn't need to work hard here; the Republican candidate felt like he'd never make inroads in the city so it would be a waste of time for him to come.

But perhaps it was the topic that was off-putting. Maybe the candidates don't want to talk about the 740,000 Missourians who live in poverty. Maybe they don't have any ideas about how to increase access to health care, improve housing and education, create jobs and eliminate hunger. Maybe silence is safe. But the question remains: if a group as diverse, powerful, and respected as the one who planned this forum can't get the candidates to respond, what chance is there that the poor can ever be heard?

People who live in poverty usually can't form coalitions. They're too busy trying to hold body and soul together and make it one day at a time, sometimes one hour at a time. So, it's up to us to speak up on the issues that impact them. The forum will go on, without the candidates, on Wednesday, September 24, at 7:00 pm at the Missouri History Museum. Come and learn the heartbreaking facts, and then be prepared to speak out. After all, that's why we're called Women's Voices.


---

September 2008 -- Saddleback Would Horrify Constitution's Drafters -- Mary O'Reilly

First Amendment of the Bill of Rights to the United States Constitution:
"Congress shall make no law respecting the establishment of religion, or prohibiting the free exercise thereof......."

The Founding Fathers of the great experiment that is our nation were the children of the Age of Enlightenment. The men who drafted the Declaration of Independence, the Constitution, and the Bill of Rights were deeply concerned with avoiding the sort of repression that the joining of the State with a particular religious viewpoint engendered in England and other European countries. The "establishment clause" of the Bill of Rights was intended to protect every citizen's right to worship his/her God as he or she saw fit. Or, of equal importance to that group of skeptics, to NOT worship if that was their choice. While "Judeo-Christian" principles are part of the collective Western knowledge base, they were not the only principles at work on the minds of the Founders and their intention was never to found a "Christian" nation in preference to any other religion.

Our nation's laws have subsequently been written with the aim of keeping a distance between religion and politics, in order to protect the intent of the Founders, and the religious freedom of the citizens of the United States.

Our politics in the last several election cycles have lost sight of this deeply important principle. The Founders would be appalled after the recent event at the Saddleback Church in California!

The idea that the two candidates for president of the United States would agree to appear before the world in a Christian church and respond to questions about their relationship with Jesus Christ is deeply shocking and utterly inappropriate.

Candidates are not meant to have to pass a religious litmus test. That is completely wrong and very troubling. My first response to the news that McCain and Obama had agreed to this event was that they would need to also appear at the churches of other Christian denominations and at Jewish Temples and Islamic Mosques and the houses of worship of Hindus, Buddhists, American Indians, and all other religious organizations. That might have softened the offensive nature of the Saddleback event somewhat. But the question about the candidates' relationship with Jesus really put the entire issue beyond the realm of being acceptable under the Constitution.

I understand that Senator Obama may believe that he needs to counter the pernicious rumors that continue to be circulated about his religion, but both candidates need to be constantly mindful of the principle of separation of Church and State. To do otherwise is very dangerous territory. I am going to write to the campaigns and tell them so, and I suggest you consider doing the same:

http://my.barackobama.com/page/s/contact2
http://www.johnmccain.com/Contact/


---

August 2008 -- Less Isn't More -- Barbara Finch

This summer my husband and I spent a weekend at a retreat center in the mountains of North Carolina, where a group of youngsters was also having a camping experience. In the dining hall, there was a large poster on the wall above the garbage cans, where the children scraped their plates and put their silverware in tubs of soapy water. The poster was titled "The Ort Report." (The word "ort," as those who work crossword puzzles know, is defined as a leftover scrap of food.) Children at this camp were permitted to serve themselves from a buffet line, and camp counselors were trying to teach them to take only the food they would eat on their plates. To obtain "the ort report," table scraps were measured and the leftover quantities were graphed on the poster. The chart revealed that the children had gone from a few gallons of leftovers at the start of camp to just over a quart a day near the end. Clearly, the kids were learning to take only what they wanted and could eat, and not waste food.

I've thought about "the ort report" a lot lately as I've eaten in restaurants and been astounded at the amount of food that is frequently served. My husband recently ordered a pasta entree and received a bowl, the size of a vegetable bowl, filled with at least a pound of cooked spaghetti. In another restaurant I ordered, from the appetizer menu, a crab cake sandwich called a "slider." When it appeared, I was astounded to see not one, not two, not three, but FOUR sandwich buns, each filled with at least a quarter-pound of faux crabmeat. If it had been any good, I could have made four lunches out of it.

Much has been written about the super-sizing of Americans from a health standpoint, but food waste is clearly a social justice issue. Food that is served to customers and comes back into the kitchen cannot be donated to a food pantry. (When we were in China, we were told that leftover food is fed to the pigs, but I doubt that happens in St. Louis.)

This culture of casual over-consumption is harmful to us and to the environment. We've become complacent about what we order and what we eat. In homage to business competition, we've encouraged restaurants to serve us more food for less money. And while we have become overstuffed, others in our community are forced to visit food pantries. We need to think carefully about the resources we consume, and those we throw away.

There are ways to cope with restaurant overkill: split entrees with another person, order from the appetizer menu, or take your "orts" home for another meal. Until restaurant owners learn that more isn't better, we're going to have to learn how to be careful, thoughtful, deliberate diners. I have two suggestions: (1) cook and eat at home, or (2) buy a pig.
---

August 2008 -- Judy Arnold

Last week, I went to renew a prescription for which I had previously been charged a $20 copay. I had recently lost my retiree insurance and had just changed to a Medicare Part D plan (a story in itself). I was shocked when I was told my copay would now be $52. As I was resignedly taking out my credit card, I suddenly decided not to capitulate right away. I went home and called my doctor to find out if I could take something cheaper and was told that there was a generic for the brand-name medication I had been taking. I was furious!

I went back to my pharmacy set to do battle because I'd been paying for that higher-priced brand-name for months. Fortunately, I was polite to the pharmacist as I inquired about why I hadn't been told about the generic (I knew that this pharmacy's policy was to inform clients about available generics). She checked my records and found that my former insurance company had a special contract with the maker of the brand-name product and would not allow the pharmacy to offer the generic to its subscribers. But my new insurance plan had no such constraint, so now I could get the generic drug for a $4 copay! I saved $48.

This time, things came out in my favor, because I challenged the system, but what about the very elderly or very sick who don't have the energy or ability to fight back? In our opaque health care delivery nonsystem, there are just too many variables for people, especially the weakest, to make truly informed health care choices. Surely, as members of the richest society in the world we can do more to hold politicians accountable for preventing our country from creating a sane, open system for delivering care fairly to everyone--the well, the sick, the well-off, the poor, the young, the old. It is simply the ethical thing to do. But it is also the thing to do if we want to have a productive society in an increasingly competitive global economy. It is time for us to join the other developed countries and treat health care as a basic human right, not an optional consumer good.


---